AVATAR: Figurative Sculpture Class with Melissa Ichiuji
Price : $275.00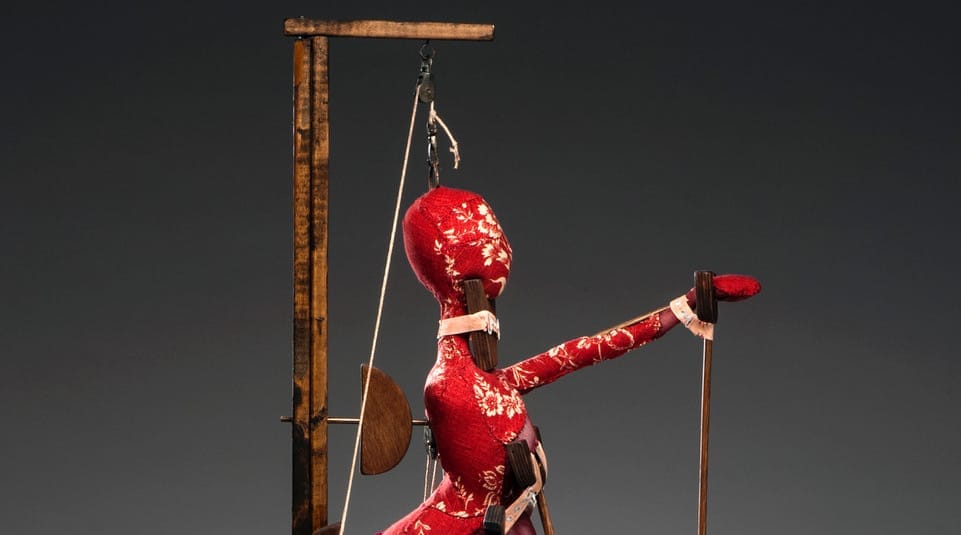 Details
Start:

Saturday, August 3rd, 2019

End:

Sunday, August 4th, 2019

Time:

6:00 AM - 12:00 PM

Cost:

$275.00



Venue

American University Museum at the Katzen Arts Center
AU Museum 4400 Massachusetts Ave. NW
Washington, dc, 20016

Phone:
Description
Two Day Intensive Workshop, August 3 & 4, 10AM-4PM
In this two-day workshop participants will have a hands-on opportunity to work with one of DC's most dynamic sculptors, Melissa Ichiuji, known for her visceral, emotionally charged, and doll-like sculptures. Ichiuji will demonstrate her method of building a figure from the inside out using found materials, textiles, and meaningful artifacts. Participants will use movement, sketching and guided visualization to unlock the body and mind and learn techniques to create a uniquely personal AVATAR sculpture. Cost for the class is $275 (all materials included).
To register for the class, please call 202-885-3617 or email museum@american.edu
Melissa Ichiuji is an American artist based in Virginia. Her art explores themes relating to empowerment and fragility. She has exhibited in museums and galleries in Paris, Brussels, Munich, Berlin, NYC and Washington, DC. Her work has been featured in Modern Luxury, Art in America, Art Investor, NYART, Textiel Plus, the Washington Post and the book 100 Artist of Washington, DC. Read more at www.melissaichiuji.com