Get Fit at Fessenden
Price : $15.00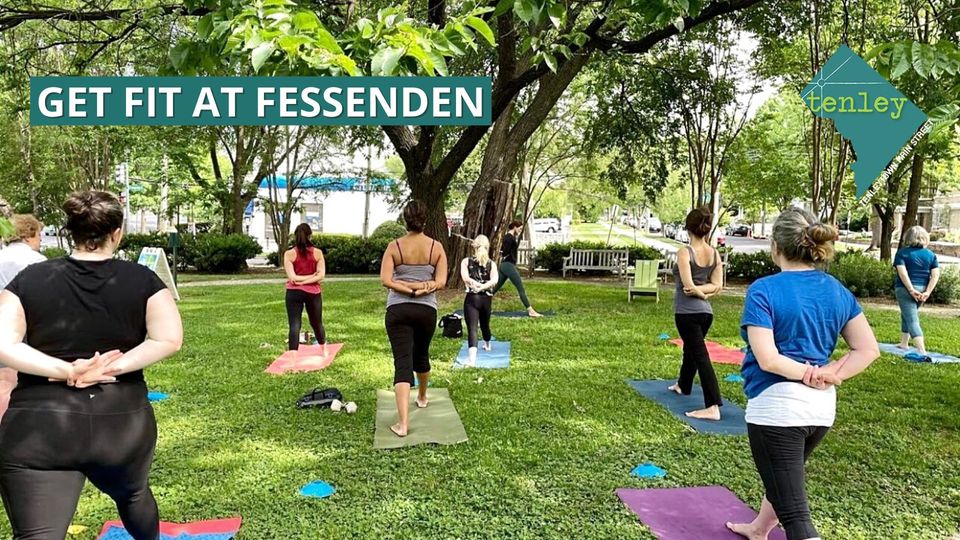 Details
Date:

Saturday, June 11th, 2022

Time:

10:00 AM - 11:00 AM

Cost:

$15.00
Organizer
Tenleytown Main Street

Venue
Fessenden Park
Fessenden Park, Wisconsin Ave. & Fessenden St.
Washington, DC, 20016
Phone:
Description
Join friends and neighbors for low-impact fitness classes at Fessenden Park Saturday mornings during the late spring and summer. Please note, the June 11 class will take place at 10 am.
These all ages and all abilities classes are taught by instructors from Tenleytown fitness studios. Mix up your fitness routine, try a new class each week, and enjoy health and wellness in our community.

Visit https://tenleytownmainstreet.org/event/get-fit-at-fessenden for a full schedule and to register.