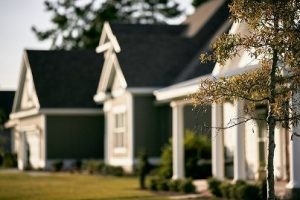 With the first quarter of 2021 coming to a close, DC is getting deeper into an unprecedented spring market. As inventory rates stay level, the city is filled with anxious buyers and competitive transactions, and home prices push new boundaries as buyer demand continues to surge. Current low inventory rates are on par with this time last year, when we first started to feel the effects of the coronavirus, making this a highly unusual and competitive spring market.
Despite rising demand for single-family homes, the National Association of Home Builders (NAHB) reports a decline in homebuilder confidence due to record-high prices of lumber and other building materials. Lumber costs have soared by almost 200% since April 2020 due to pandemic related supply chain issues. As a result, builders are capping the number of homes they are constructing. The slowdown in new construction will continue to restrain housing inventory and increase competition for homes in the coming months.
Housing supply in our local market has been on a downward trend. In a balanced market, housing supply is six months. In 2019, we had a two-month supply of homes. In 2020, that fell to one month. This year, supply has fallen below the one-month level, meaning prices continue to rise. In Tenleytown and the surrounding neighborhoods, 26 homes sold in March, ranging from a $265,000 one-bedroom condo to a $2,000,000 five-bedroom home, with several single-family homes selling at 120-135% of list price. Nineteen additional homes went under contract.
If you are thinking of making a move, Wendy Messenger at Compass is available to provide a complimentary consultation about what these market updates mean for you and your home. Contact her at wendy.messenger@compass.com.
---
The Real Estate Corner is sponsored by Wendy Messenger – Compass.