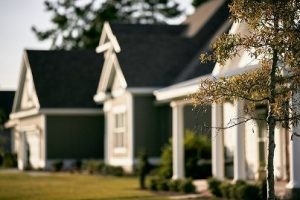 The local real estate market isn't the only thing that's hot. As temperatures increase outside, the temperature inside your home is likely getting cooler, causing potential humidity. Try these humidity hacks to keep your home fresh and enjoyable this summer:
Set up a dehumidifier. Either a whole house or freestanding humidifier can help pull excess moisture from the air and reduce the chance for mold and bacteria to grow. This is often important for DC basements.
Install a smart thermostat. Some smart thermostats can sense when humidity levels are too high in your home and take corrective action.
Try a natural solution. Dehumidifying crystals or even charcoal pull moisture from the air. Place in continuers in any room or space to maintain optimal humidity levels.
Use exhaust fans and vents. Make sure you utilize exhaust fans and vents in your kitchen and bathrooms to pull moisture out of your home during baths, showers, and cooking to reduce the moisture level being introduced into your air.
Replace your air filter. A well-functioning air conditioning system can help control humidity in your home. If your air filter is clogged, your machine will not function as efficiently and can be less effective in reducing humidity.
Grow plants that reduce humidity. While most plants release humidity in the air through their leaves, a few pull in water from the air. These include Boston ferns, peace lilies, palms, orchids, spider plants, and cacti. Growing these plants can help reduce the humidity in your home in a natural and beautiful way.
Recently there has been some heightened activity in the Metro area real estate market. While most activity is happening outside the District in the nearby Maryland regions, Northern Virginia also began to see some movement. Could this signal an end to the inventory drought we've been experiencing? Only time will tell. Wendy Messenger at Compass is happy to provide a home evaluation or insight into what the market trends mean for you. Contact her at wendy.messenger@compass.com.
---
The Real Estate Corner is sponsored by Wendy Messenger – Compass.