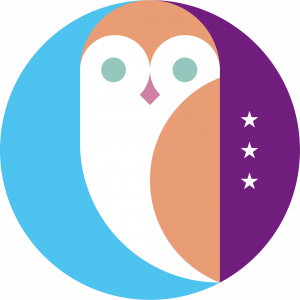 Art All Night returns to Tenleytown live and in person
Saturday, September 25th, 7pm-midnight!
Join Tenleytown Main Street as we celebrate the arts as a catalyst for community, connection, and renewal. Public and private spaces throughout Tenleytown will transform into pop-up galleries and performance stages to welcome more than 150 visual and performing artists from across the DC Metro Area. Experience art, music, dance, poetry, film, and more at 15 Art All Night venues throughout Tenleytown. There's something for art lovers of all ages and backgrounds to enjoy. And the best part? It's all FREE to attend!
Select highlights include:
A short-film festival in partnership with the 48-hour Film Project. Teams of filmmakers have a single weekend to write, shoot, and edit their films. See if you can spot the homage to Tenleytown in this year's films.
The Art All Night Welcome Center is a whimsical wonderland of mermaids swimming in a tank, steel drum sounds from the islands, a larger-than-life illuminated Lady of the Lanterns, juggling, lawn games, and more
Polyphemus's Garden West, an installation of 100 sculptural flowers along Wisconsin Avenue created by Theodore Carter. After 11 pm you can "pick" a flower to bring home as a souvenir.
An outdoor silent disco brought to you by Hushed, Inc. – The Silent Experience
An art and makers market with jewelry, textiles, pottery, ceramics, craft spirits, and more
Live music performances spanning bluegrass, classic rock, folk, funk, indie-pop, and DC's signature sound Go-Go!
Dance from around the world, including Bollywood, belly dancing, flamenco, samba, and hip-hop
A new mural painted live by celebrated DC artist Jay Coleman and students from Georgetown Day School, highlighting this year's themes of community, connection, and renewal
Art exhibits featuring collages, drawings, mixed media, paintings, photography, sculpture, and more
Interactive art experiences where YOU become the artist
Plus, Art All Night attendees can enter a free raffle to win $100 gift cards from local businesses just by exploring all this year's event has to offer.
Find more information about Art All Night at www.tenleytownmainstreet.org/event/art-all-night. And for our over-21 guests, purchase advance Top Shelf tickets for beer and craft spirits tastings at select Art All Night venues.

Art All Night is presented by Tenleytown Main Street with generous support from the Department of Small & Local Business Development, the DC Commission on the Arts & Humanities, American University, Roadside Development, Georgetown Day School, and Pepco – an Exelon Company.
Tenleytown Main Street takes seriously the health and wellbeing of Art All Night artists, performers, patrons, and attendees. All are required to follow all public health guidelines set by the District of Columbia.