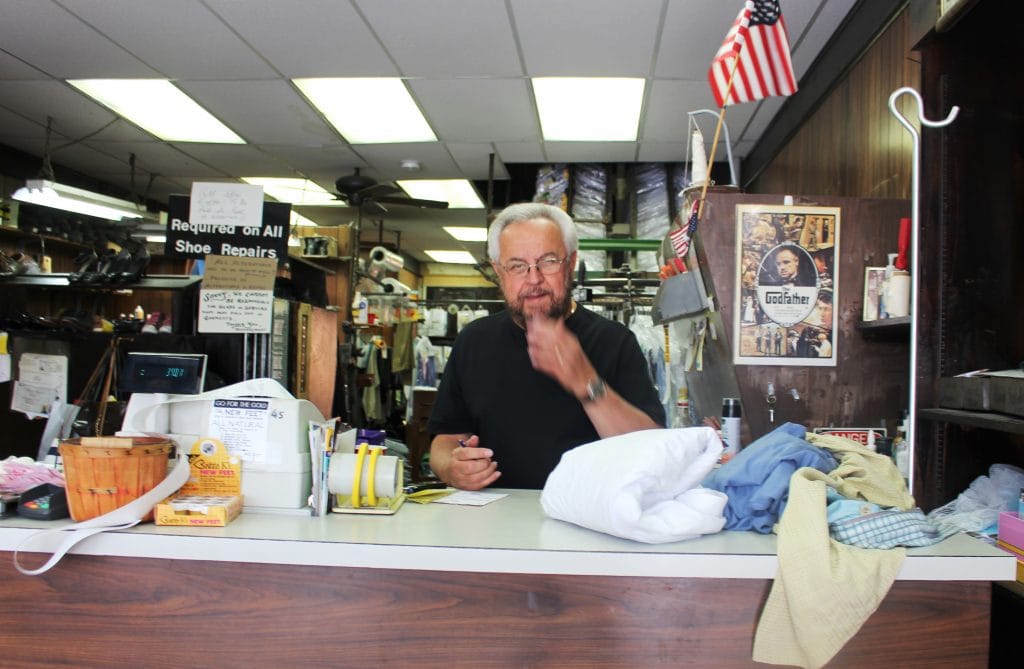 American Valet dry cleaning, alterations, and shoe repair has served local residents at 4519 Wisconsin Avenue for 77 years, making it one of Tenleytown's oldest businesses.
Current owner Joe Corvelli's father Henry (Enrico) arrived in New York from Italy in 1919. He later married an Italian-American, Mae (Philomena) Grassi, and the two settled in D.C. The couple opened President Valet at 5514 Connecticut Avenue in Chevy Chase, which still operates today.
Henry and Mae moved their young family to Tenleytown in 1939, the year Joe was born, and opened American Valet. The business was on the ground floor, while the Corvellis lived upstairs. Joe and his brother Donnie started working in the family business when they were teenagers, helping their father. Henry and Mae both passed away in 1990, and Joe and Donnie continue their legacy running the business today.
The shop has changed little over the years except for some updates of the dry cleaning and shoe repair equipment. When asked if he plans to retire, Joe laughed. "No, as long as people keep coming to American Valet, we'll stay."
American Valet is open Monday through Friday, 7:30 a.m. to 6:30 p.m., and Saturday, 8:00 a.m. to 6:00 p.m.
---
In honor of Small Business Week, Tenleytown Main Street is highlighting our neighborhood businesses and their stories. Want to share yours? Click here to tell us how you got started and what motivates your business.