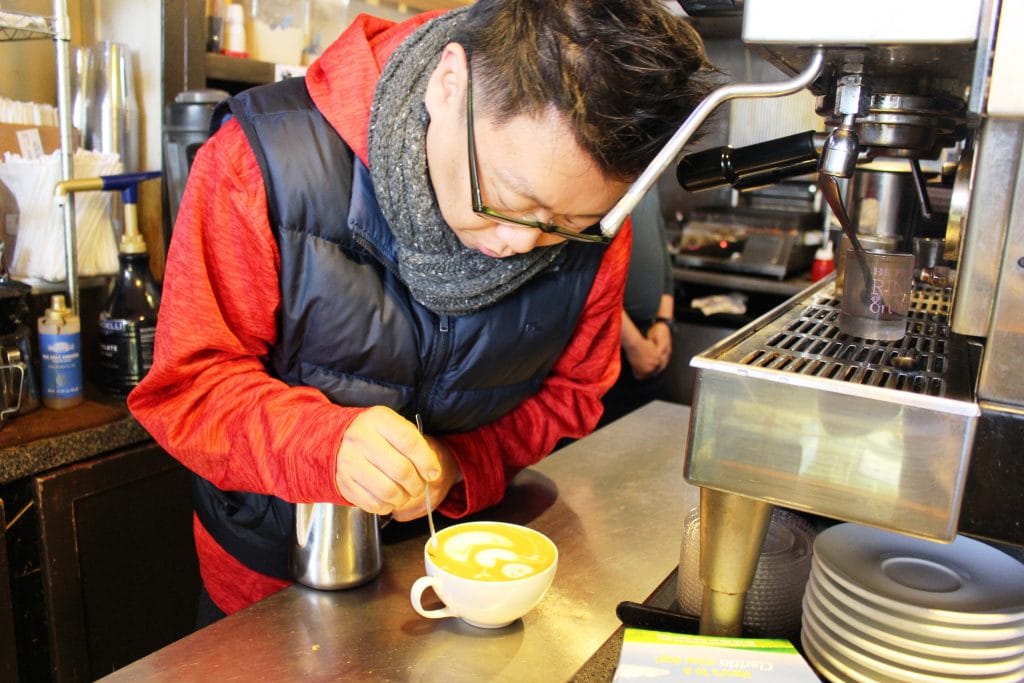 Born in Seoul, Korea, Joseph Oh came to the United States as a teenager in the early '90s. He later graduated from James Madison University with a degree in Integrated Science Technology, but his true passion was entrepreneurship. When the opportunity to acquire a neighborhood coffee shop in Tenleytown came his way, he was intrigued. The only challenge? He had never been much of a coffee drinker. After much prayer and consideration, he and his wife ultimately decided it was an opportunity they had to pursue.
Before opening Coffee Nature, Joseph spent a year dedicated to learning the craft of coffee making. He discovered the sensitivity of his palette with the help of some mentors and coffee experts he met along the way, and realized his knack for distinguishing the true and complex flavors of a properly grown and roasted coffee bean.
For the past five years, Joseph has worked tirelessly to hone his craft in brewing the perfect cup of your favorite coffee-based beverage. You can also find Joseph working after hours to add to his portfolio of "latte art," which consists of simple hearts to bears, snowmen, and other characters his customers adore.
Coffee Nature sources its coffee beans from PT's Coffee Roasting Company in Topeka, Kansas. PT Coffee is a critically-acclaimed roaster known for using single origin and direct trade beans from all over the world. In addition to coffee, Coffee Nature offers house-made sandwiches and Korean food for breakfast and lunch, as well as packaged snacks, pastries, and juices. There is cozy seating in side and more tables and chairs on the outdoor patio.
Coffee Nature, located just around the corner from Wisconsin Avenue on Fessenden Street, is open Monday-Saturday, 7:30 a.m. to 6:00 p.m.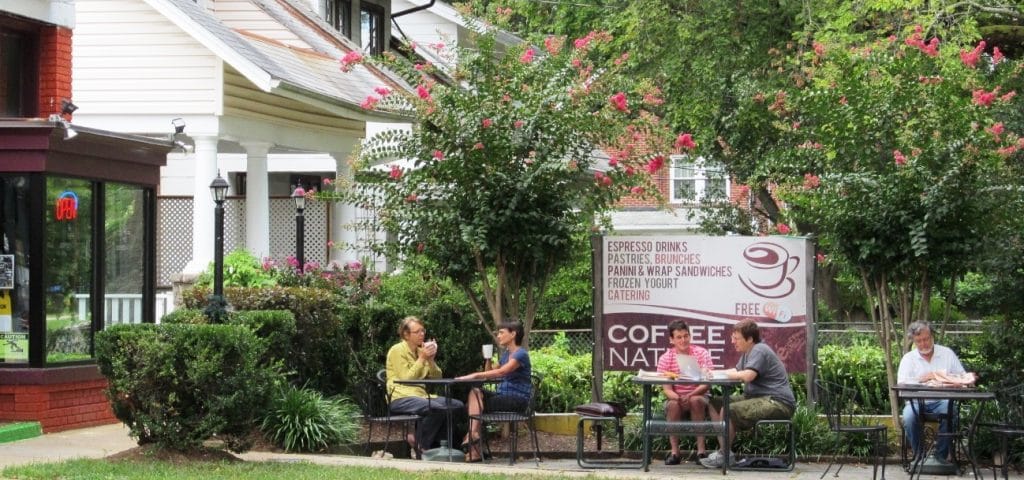 ---
In honor of Small Business Week, Tenleytown Main Street is highlighting our neighborhood businesses and their stories. Want to share yours? Click here to tell us how you got started and what motivates your business.