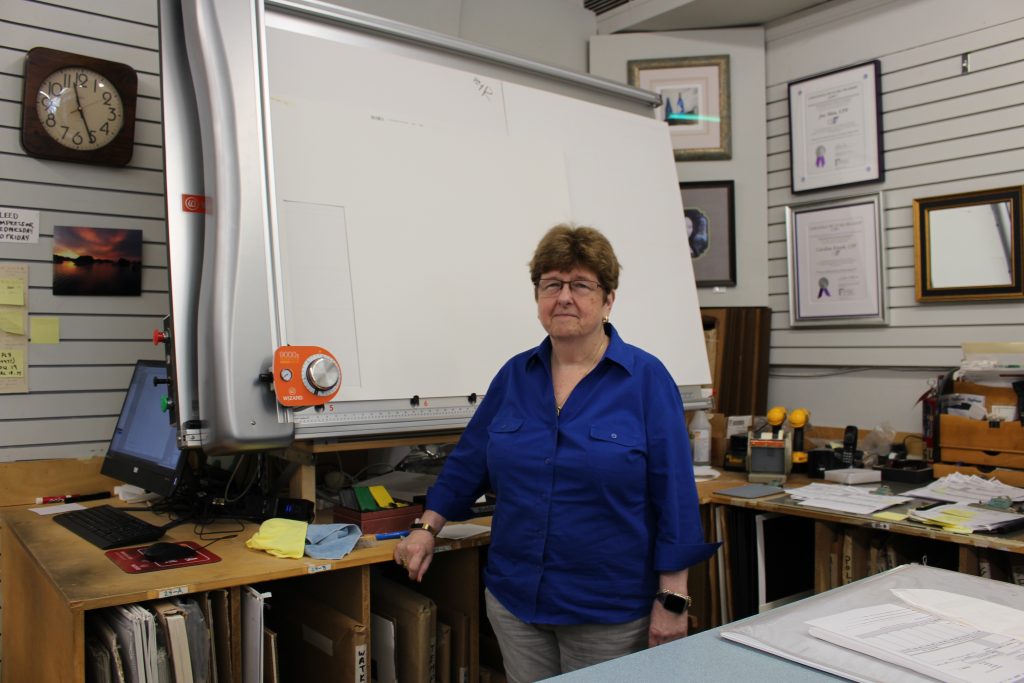 For more than 38 years, Framers's Workroom has offered archival quality framing at 4431 Wisconsin Avenue. 
When owner Gana Browning first opened the shop in 1981 she had no prior art or framing experience, having previously worked for a social sciences research firm that negotiated government contracts. However, Gana brought a love of building things to her new business and trained on the job with colleagues who owned other frame shops.
Today, all of the staff at Framers' Workroom are accredited by the Professional Picture Framers Association, and most are artists themselves. Customers work closely with staff to select mats and frames most suited to their art. At the shop's large worktables, they can complete their projects with assistance from the staff, or the highly trained staff can frame their art for them. 
All framing is done according to archival standards. The shop carries 250 styles of wooden and metal frame mouldings and 150 kinds of acid-free mat board, and can provide ultraviolet-filtering glass. A paper conservator is available for consultation. Framers' Workroom also utilizes state of the art equipment, including a computerized mat cutter that creates perfect mats in any shape imaginable, a double miter saw to cut frame stock, an underpinner to join the cut pieces of frame, and a wall mounted glass cutter.
Gana Browning strongly believes in the concept of a small business community, and Framers' Workroom is a Tenleytown Main Street Business Member. The shop will be a venue for this fall's Art All Night, during which several of the staff will showcase their talents with exhibits of original artwork.
Framers' Workroom is open Monday, 10AM – 5PM; Tuesday through Thursday, 10AM – 9PM; Friday 10 AM – 5 PM; and Saturday 10AM – 6PM. Find more information at www.framersworkroomdc.com
---
Tenleytown Main Street is highlighting our neighborhood businesses and their stories. Want to share yours? Email us at info@tenleytownmainstreet.org to tell us how you got started and what motivates your business.