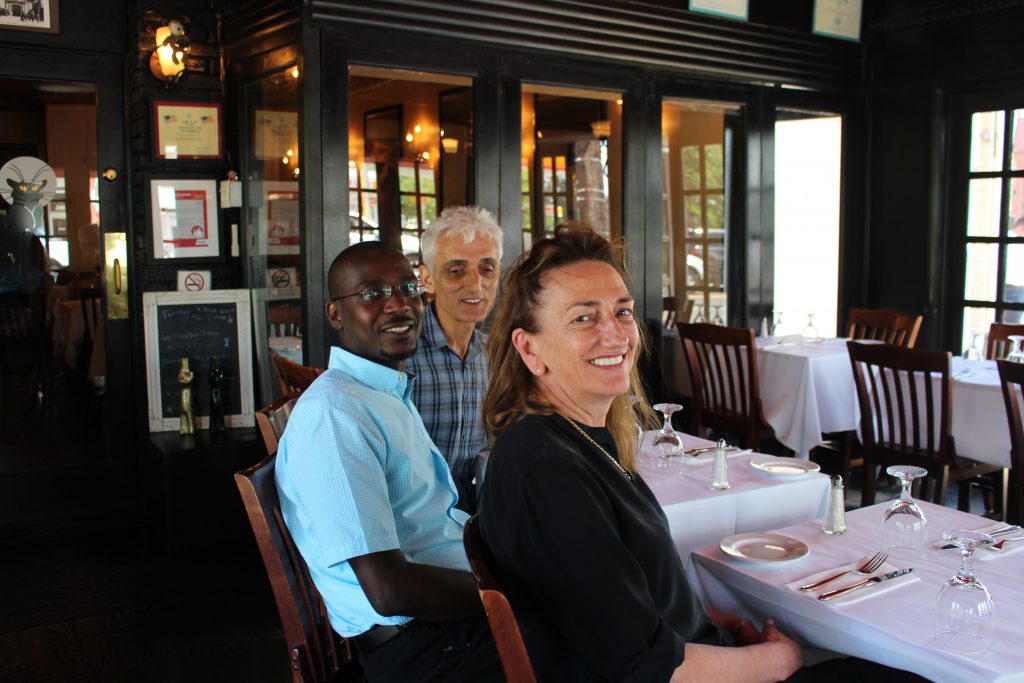 Sam and Marie Ziar opened Le Chat Noir at 4907 Wisconsin Avenue in 2005. The Ziars came to the United States from France in 2000, Sam from Nice and Marie from Normandy. Before opening the restaurant, Sam worked at Bistro Français in Georgetown, while Marie worked in the costume department of the Washington Opera. The restaurant's director, Hassan Issa Meite, also came from France, the son of parents from the Ivory Coast.
Le Chat Noir has a cozy and charming interior space; the lovely porch has full length windows on three sides that are open in good weather. The menu features typical French appetizers, salads, soups, entrees, and desserts. A particular specialty is the buckwheat crepes, some with savory fillings and some that are sweet. The restaurant also serves the beloved French cream puffs called profiteroles.
Le Chat Noir is an active member of the Tenleytown business community and friend of Tenletyown Main Street. The restaurant participates in and supports the annual Tenley WinterFest, as well as the annual Bastille Day celebration held at the nearby Fessenden Park.
The restaurant is open Tuesday to Thursday, 11:30 am – 10 pm; Friday and Saturday, 11:30 am – 11 pm; and Sunday, 11 am – 9:30 pm. Find menus and more at www.lechatnoirrestaurant.com
---
Tenleytown Main Street is highlighting our neighborhood businesses and their stories. Want to share yours? Email us at info@tenleytownmainstreet.org to tell us how you got started and what motivates your business.