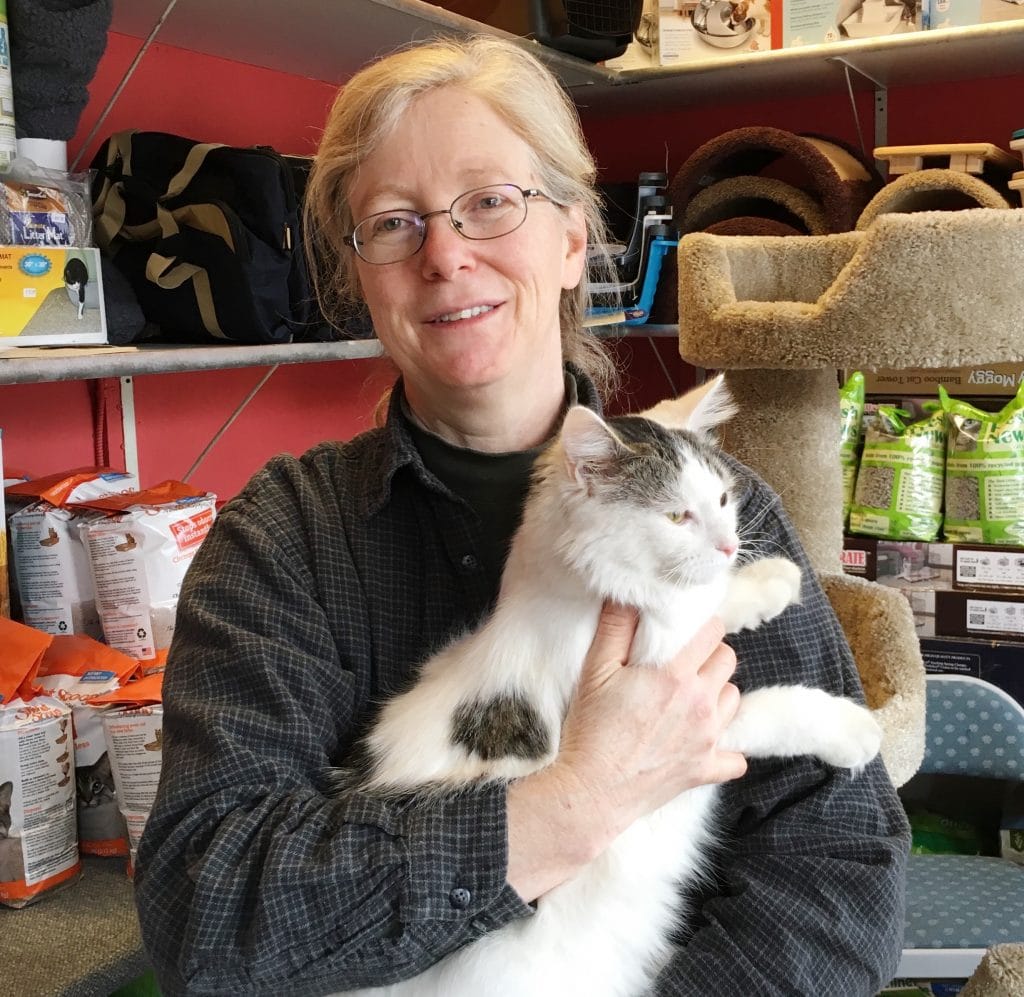 In February 2007, Lori Rolnick and Janice McLain opened PetMAC, a Tenleytown business selling natural foods, toys, and other supplies for cats and dogs. The shop, originally located on Fessenden Street, moved around the corner to 4914 Wisconsin Avenue in 2014, where it continues to do a brisk trade among Tenleytown pet owners.
"We love living in the same neighborhood where we have a business and many of our customers are neighbors," say Lori and Janice.
Their affection for the Tenleytown community is only surpassed by their love of animals, which is the driving force behind their business. They have six cats and a dog at home. Adoptable cats and kittens have the run of the store, and one of the great pleasures of going there is to seek out the feline residents meandering the aisles, peeping out from amidst the merchandise, or sleeping on high shelves. There is occasional overnight mischief when an adventurous cat breaks into the bag of treats.
PetMAC is a retail-rescue partnership dedicated to helping stray and shelter animals find forever homes. In addition to the resident cats, which can be adopted at any time, PetMAC holds a cat adoption event every Saturday, noon to 2:00 p.m., with cats coming from a variety of local rescue groups.
PetMAC is open Monday through Friday, 10:00 a.m. to 7:00 p.m., Saturday, 10:00 a.m. to 6:00 p.m., and Sunday 10:00 a.m. to 5:00 p.m.
---
In honor of Small Business Week, Tenleytown Main Street is highlighting our neighborhood businesses and their stories. Want to share yours? Click here to tell us how you got started and what motivates your business.