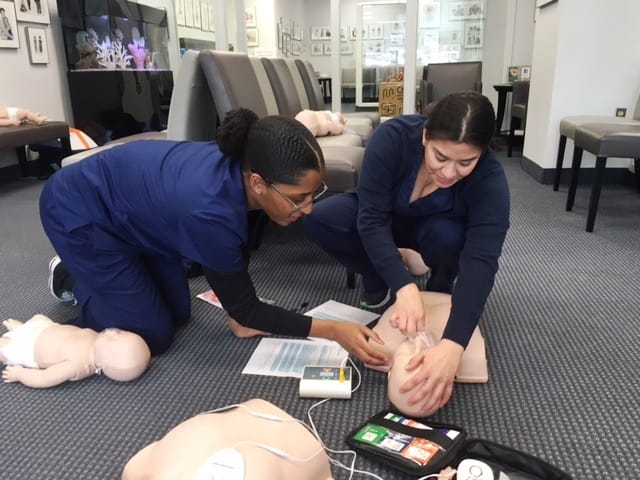 The founders of Stork Childbirth Education, in the Bloom OB/GYN practice, knew a growing market when they saw one.
"Tenleytown is growing and fast," the practice founders wrote to Tenleytown Main Street. "We see so many new families building roots in this area and looking for a community."
Started in February 2017 and housed in the Bloom OB/GYN practice at 4001 Brandywine Street, Stork offers private and group classes in childbirth, baby care and infant CPR, and breastfeeding.
For first-time parents, the registered nurse and nurse practitioner guides can answer the many questions and provide reassurance about what signs of labor to expect, how to manage your pain, and how to properly care for yourself during recovery. Returning parents can also benefit from Stork's current and evidence-based knowledge.
"The heart of our business is our amazing registered nurses and nurse practitioners who teach evidence-based classes to families," the founders say. "We are passionate about education—and without them we would not have Stork."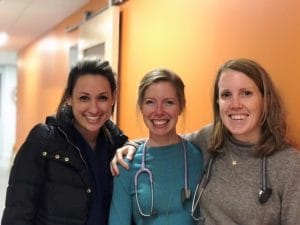 The founders are both experienced labor and delivery nurses who saw a need in the market for education closer to home and differently scaled from hospital programs. Flynn Millard O'Neill is an RN and Family Nurse Practitioner, and Lauren Gordon is an RN, Women's Health Nurse Practitioner, and Certified Nurse Midwife.
While Stork offers classes and help throughout Washington and Baltimore, the business is woven into the Tenleytown community because of the many families living here. "They often start their families with Stork and Bloom OB/GYN, so we are honored to be a part of this journey," the founders say. "We always hear from families after the birth looking for resources like day care, nannies, children's programs and CPR refresher classes."
"It is an honor to be a part of their lives and see their kids progress. As working mothers ourselves we are wanting the same things for our families, and fully understand."
The Stork website also offers free information and resources on its blog, as well as special guides accessible for those who take classes. Participants can select classes and register online, or email or call 203-858-9470 for more information.
---
Tenleytown Main Street is highlighting our neighborhood businesses and their stories. Want to share yours? Click here to tell us how you got started and what motivates your business.