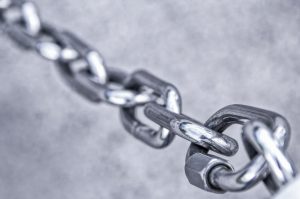 With few people in shops, restaurants, and other businesses and not a lot of foot traffic, it's important to take steps to secure your physical business. Although crime in Tenleytown has decreased since the start of social distancing, other business districts have seen an increase. Keeping in mind the adage that an ounce of prevention is worth a pound of cure, here are some tips to secure your business right now:
If possible, visit your place of business at least once a week. The mayor's order permits this under maintaining minimum basic operations. Consider coordinating with neighboring businesses, so that someone is visiting your block every day to keep an eye on things.
Consider placing a hold on your mail delivery. This allows you to pick up mail at the local post office. A mail hold can help avoid missing important correspondence and prevent fraud when you are unable to collect mail regularly. You can make the request online at www.usps.com/manage/hold-mail.htm Or if you prefer, you can forward your mail to another address, like your residence.
Do not keep any cash on the premises if it can be avoided. If you have an ATM in your business, move it away from the front door and/or window and bolt it to the floor.
Secure valuable merchandise, products, and equipment and make sure they are not visible from your storefront windows. In some business districts, establishments with alcohol have been targeted, so keep wine or liquor bottles in mind when securing your products.
Keep lighted signs and interior lights on, especially near windows and doors. Double check that your doors are secure, both front and rear.
Take a look around your business. Remove any loose bricks, rocks, or other items that could be used to gain entry through a glass window or door.
If you have security cameras, make sure they are on, able to record, and you have remote access to the system and videos. If you don't have cameras, consider installing them; DC offers a rebate for the cost of cameras. Find details at ovsjg.dc.gov/page/private-security-camera-rebate-program. MPD may be available for a business site visit with you to offer guidance before you install cameras.
Again, overall crime in Tenleytown is down and MPD continues to actively patrol the Wisconsin Avenue corridor. The above are preventative tips to help keep your business secure. If you have specific security concerns, contact MPD-2D at (202) 715-7300 or call 9-1-1 for emergencies. If you see something, say something. Let TMS know, too, so we can stay abreast of trends in the corridor. Call 202-362-1815 or email info@tenleytownmainstreet.org
For more small business resources related to COVID-19, visit tenleytownmainstreet.org/covid-19-news-updates