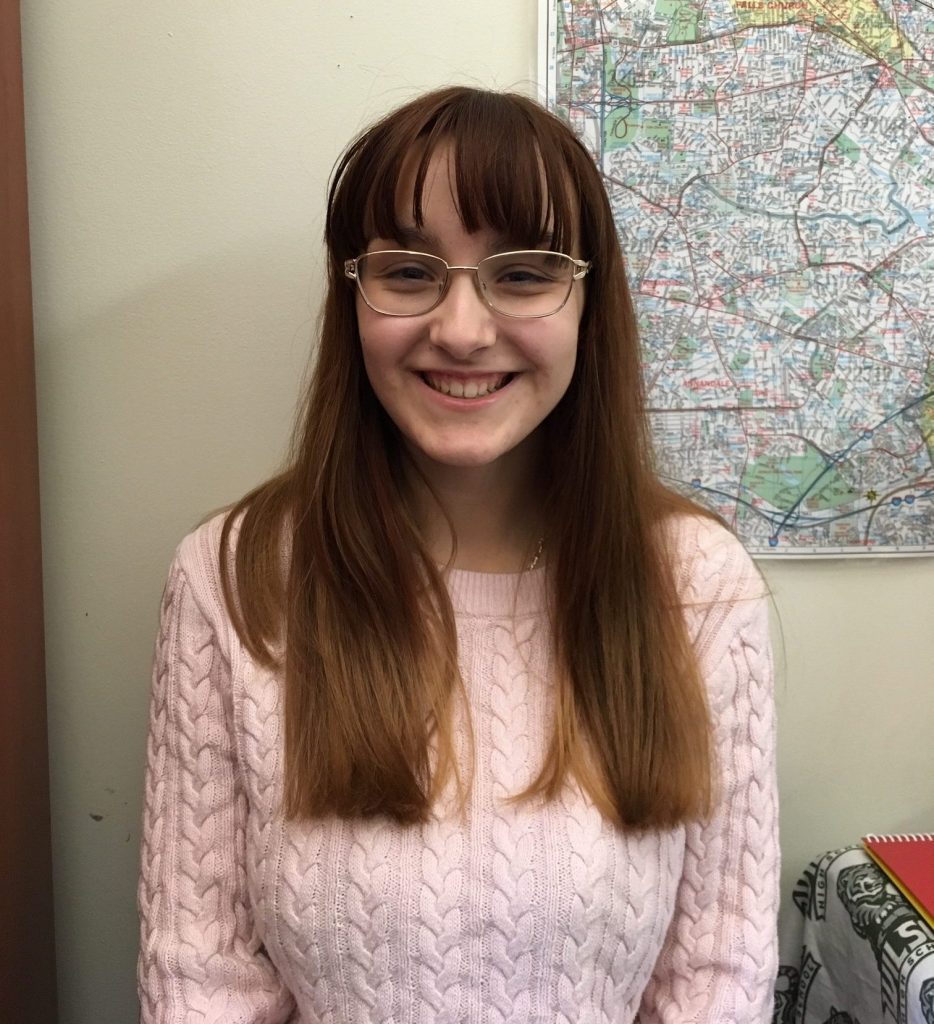 The Tenley WinterFest organizing committee selected poster art created by Wilson High School sophomore Regan Allvin as the winning entry in its annual poster design contest. Allvin's design will be displayed in Tenleytown restaurants, shops, and community organizations. The posters herald the 8th annual Tenley WinterFest, which takes place November 29 through December 7, 2019.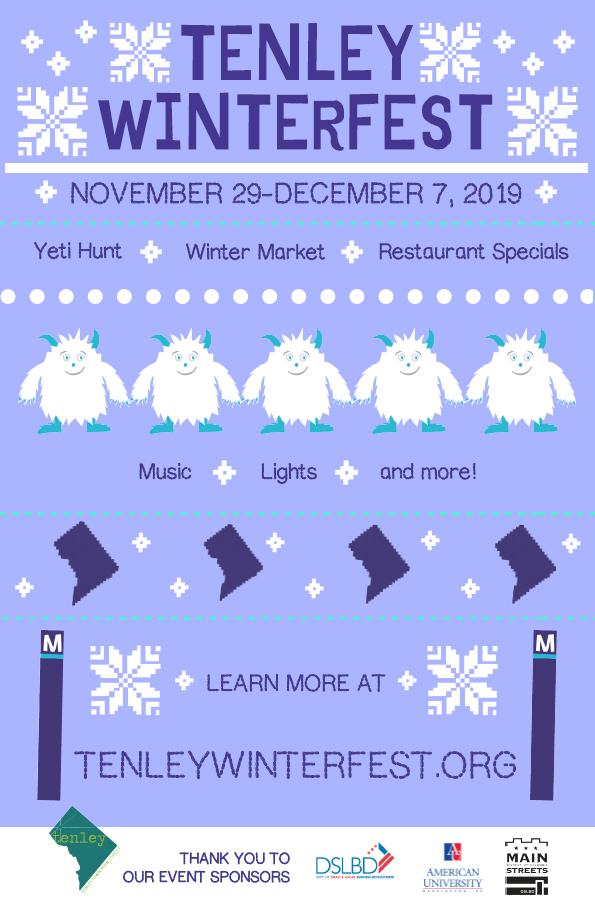 Since 2012, Tenley WinterFest has invited young artists in the community to design the event poster publicizing the seasonal festival. This year's contest was open to high school students who live or attend school in the greater Tenleytown area.
Allvin first participated in WinterFest in 2018 when she volunteered at the kids' craft-making table at the annual Winter Market. While exploring the website for WinterFest 2019, she saw the poster contest and decided to enter, thinking it would be a "good opportunity for community involvement."
While she has taken Art A and Drawing and Painting at Wilson High School, Allvin is self-taught in the area of graphic design. "I went through many ideas!" she said, before she settled on a design that riffs on a Fair Isle sweater. She used an app called Sketches and online design tool Canva to create the poster and render the "cross-stitched" snowflakes. Allvin said the design element that took her the most time was the pixelated DC shape.
Allvin lives on Joint Base Anacostia-Bolling. Before moving to the DC area, she lived in Stuttgart, Germany, for three years. She has previously called five US states home: Virginia, Illinois, New York, Oklahoma, and Texas.
View current and past winning Tenley WinterFest posters on the event website at http://www.tenleywinterfest.org/posters/
Produced by Tenleytown Main Street, Tenley WinterFest is an eight-day celebration of the holiday season designed to showcase local businesses, community groups, and the neighborhood – all with a unique Tenleytown flair and lots of yetis. More than 30 businesses and community groups annually host WinterFest events, including the signature Yeti Hunt, Winter Feast restaurant week, and Winter Market. Thousands visit Tenleytown each year from across the District to enjoy the yeti-themed festival. Learn more at www.tenleywinterfest.org.