Middle C Music
---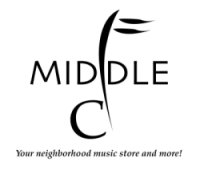 4530 Wisconsin Avenue , Washington, DC, 20016
Current status: Now open for storefront pick-up, Monday-Saturday, 11 am to 6 pm. Visit www.middlecmusic.com or contact the store directly at 202-244-7326 or info@middlecmusic.com for more details.

Since 2002, Middle C Music is a community music store that serves and promotes Washington musicians of all ages and skills. They are the only full-service music store operating in the District of Columbia.

Middle C Music carries print music, acoustic and electric guitars, basses, band and orchestra instruments (for sale and rent-to-own), musical accessories, music-themed gifts, books on music, recordings, and more. They carry music of all genres, with a special commitment to DC based artists and composers.