PetMAC
---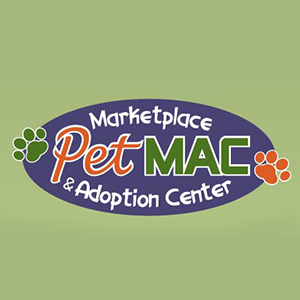 4914 Wisconsin Avenue Northwest , Washington, DC, 20016
Current status: Open, receiving customers one at a time for storefront pick-up. Hours of operation are Tuesday-Saturday, 10 am - 2 pm; Sunday-Monday, closed. Customers are asked to wear a mask when picking up their order. Place your pet supply orders by email and phone. Email Janice at Janice@petmac.org with your order, full name, and phone number or call 202-966-7387.

PetMAC specializes in all-natural foods with no chemical preservatives and no animal by-products. In addition to healthy food and treats, we also carry all kinds of toys, including ones that can hold up to the strongest jaws, stylish and durable collars and leashes, comfy cozy beds, behavioral modification products, fragrant shampoos and grooming supplies, doggy apparel including raincoats, winter coats and seasonal clothing such as Halloween costumes and Santa suits!

PetMAC is a locally and woman-owned business. We believe in supporting other American and local businesses by offering a large variety of USA and locally-made foods and supplies.