Art All Night returns Saturday, September 24, 7 pm - midnight
Join Tenleytown Main Street as we celebrate the visual and performing arts, showcasing the diverse talents of the city's creative community. Public and private spaces throughout Tenleytown will transform into pop-up galleries and performance stages to welcome more than 150 visual and performing artists from across the DC Metro Area. Experience art, music, dance, and more at Art All Night venues throughout Tenleytown. There's something for art lovers of all ages and backgrounds to enjoy. And the best part? It's all FREE to attend!
Mark your calendars now for Art All Night 2022. Click the tabs above, bookmark this page, and follow Tenleytown Main Street on Instagram, Facebook, or Twitter for updates and the latest Art All Night info.

---
Check out the video below for a sampling of art and performances from Art All Night 2021, when 15,300 festival attendees enjoyed exhibits, performances, and interactive art experiences throughout Tenleytown.
Stayed tuned for information on this year's Art All Night schedule ....
Art All Night offers exhibits, performances, and interactive art experiences throughout Tenleytown, featuring 200+ artists and performers at more than 15 local venues. Keep an eye on this page for updates on this year's festival.
General Event Information & Schedule
Tenleytown Main Street kicks off Art All Night with a special performance of music and dance as we celebrate the power of the arts to connect across cultures and renew our community. Join us at the Art All Night Welcome Center (4404 Wisconsin Avenue) at 7:00 p.m. for a high-energy performance. Then take a walk around the town and enjoy art, music, dance, poetry, and more at 15 venues throughout the night. And be sure to look for Instagramable moments throughout the neighborhood; post your photos using the hashtag #dcartallnight and #lovetenley, and tag @TenleytownMS.
Scroll down or click the links below for more details on this year's Art All Night
---
Art All Night Map & Schedule - coming soon!
Welcome Center
The Welcome Center is our Art All Night hub, and your recommended first stop. Find information on exhibits and events; purchase Top Shelf wristbands to gain access to cocktail and beer tastings at Art All Night venues; and learn how you can enter a free raffle to win a $100 gift card usable at two dozen local businesses. Plus enjoy music and performances throughout the night. Art All Night kicks off here at 7 pm and doesn't stop 'til midnight.
Top Shelf: Beer & Cocktail Tastings
Top Shelf features special cocktail and beer tastings at select Tenleytown art and performance venues during Art All Night. Purchase a Top Shelf wristband in advance for pick up at Will Call at the Tenleytown Art All Night Welcome Center to enjoy these special beverage offerings. Valid government-issued ID showing proof of legal drinking age required at pick-up.Top Shelf wristbands will also be available for purchase at the Welcome Center during the event. Information on Top Shelf 2022 tastings coming soon!
Please note that designated Art All Night locations serving alcohol will not accept payment for drinks (food truck and restaurant venues excluded) and will require you to show your wristband for Top Shelf beverages
Win a $100 Gift Card from Tenleytown Businesses
Visit 12 Art All Night venues in Tenleytown and be entered into a raffle to win one of 10 Tenley Bucks gift cards, each valued at $100! Tenley Bucks can be used at two dozen local shops, restaurants, salons, and more. Make sure to get your Guidebook map punched at each venue you visit – we help get you started by giving you two free punches. There is no cost to enter the raffle; simply bring your completed map back to the Welcome Center before 11:45 p.m. Winners announced after Art All Night.
Transportation & Parking
Art All Night in Tenleytown is accessible via Metrorail on the Red Line, as well as several Metrobus lines. Metered street parking is available, as well as paid parking in the garages located at 4500 Wisconsin Avenue (entrance on River Road) and 4530 40th Street (entrance via Wisconsin Avenue or 40th Street).
The Art All Night shuttle bus, provided courtesy of Georgetown Day School, will run on a continual loop throughout the evening, with five pick-up/drop-off stops to connect you to all the Art All Night venues in the heart of Tenleytown. Stops are marked on the Venue Map and look for Art All Night signs marking bus stops.
The American University will provide free shuttle service between the Tenleytown-AU Metro Station and Katzen Arts Center every 15 minutes. Look for Art All Night signs marking the shuttle stops.
Public Health & COVID-19 Protocols
Tenleytown Main Street takes seriously the health and wellbeing of Art All Night artists, performers, patrons, and attendees. Art All Night participants are required to follow all public health guidelines set by the District of Columbia.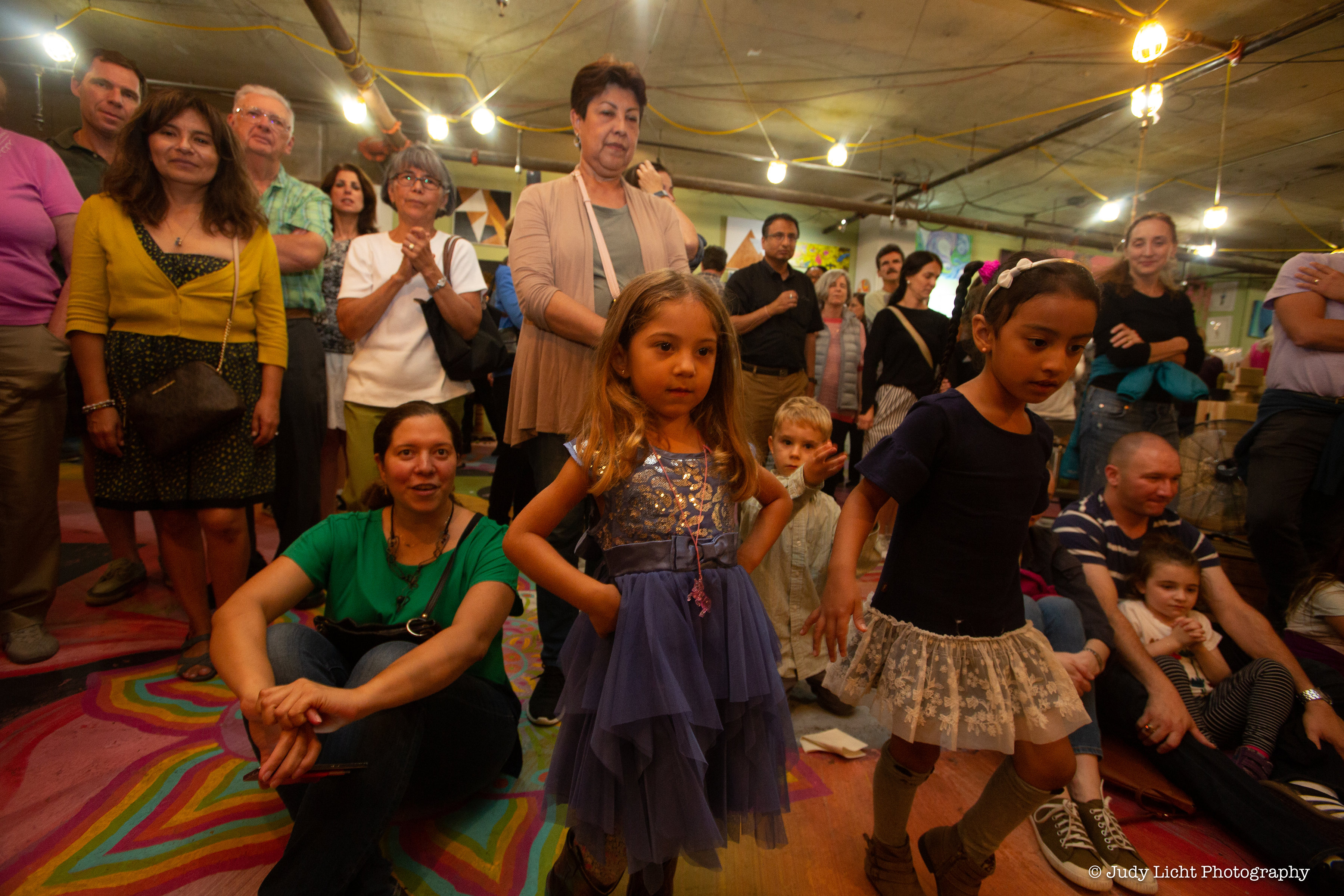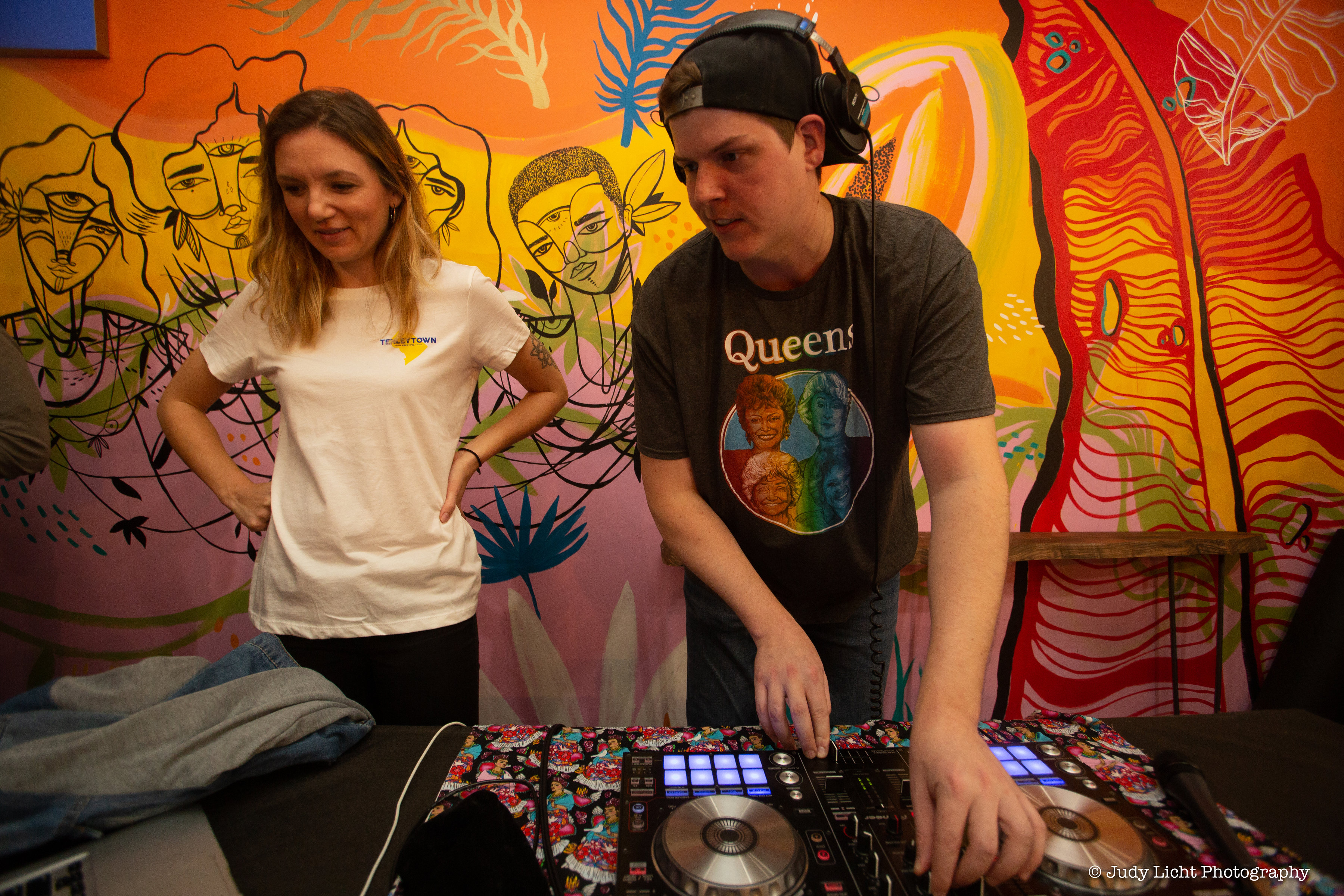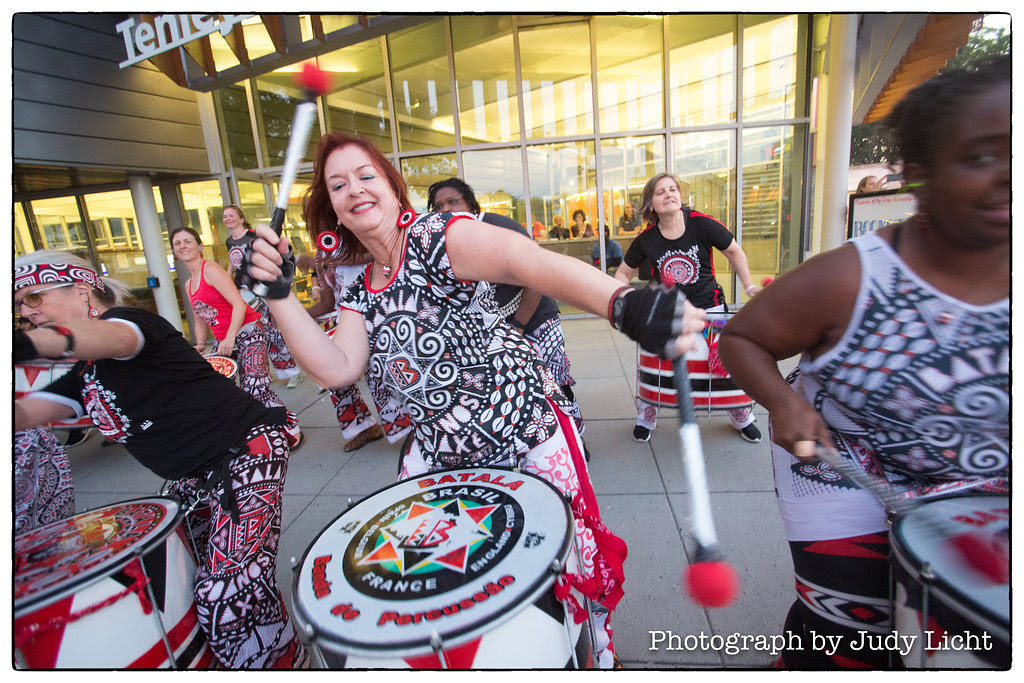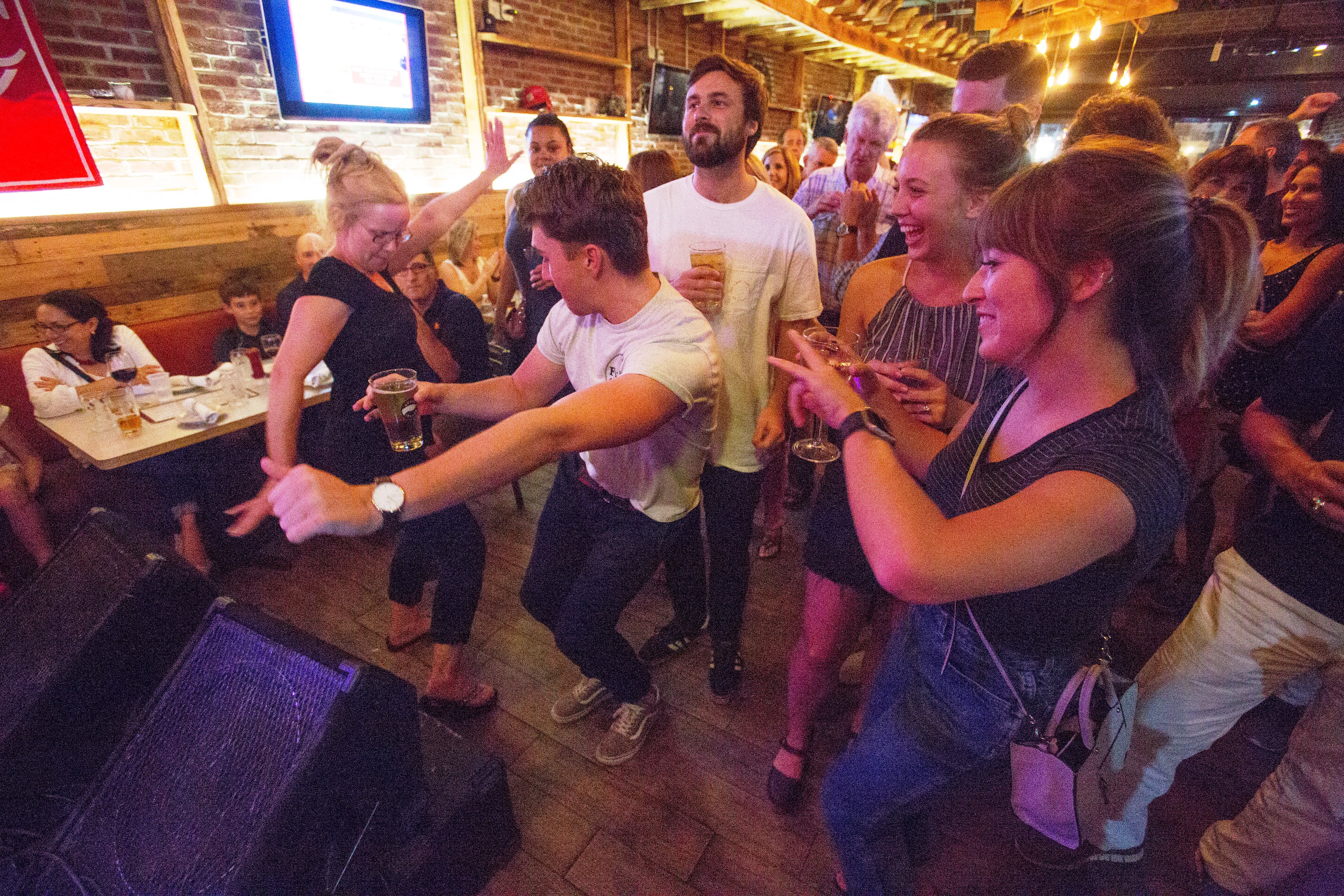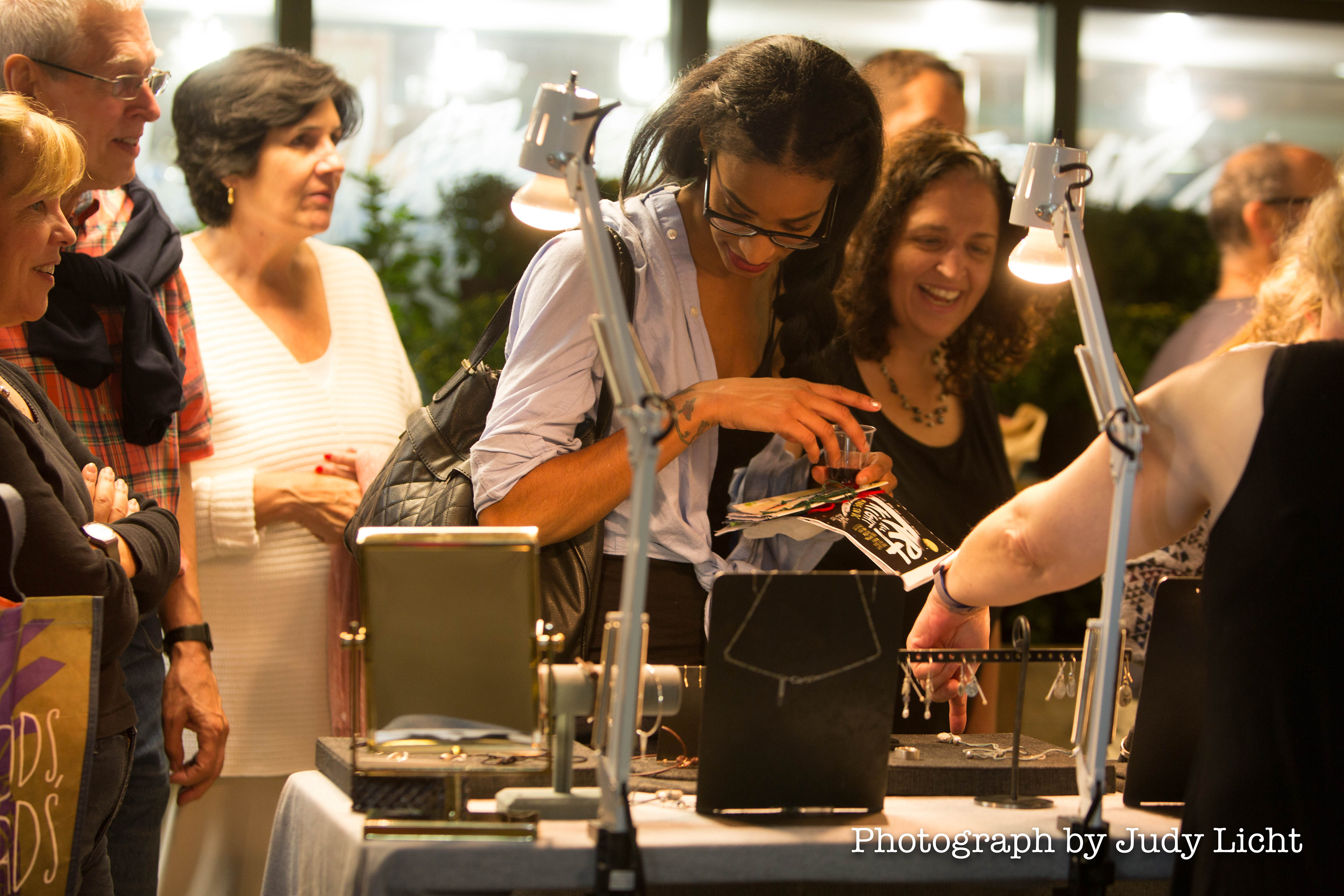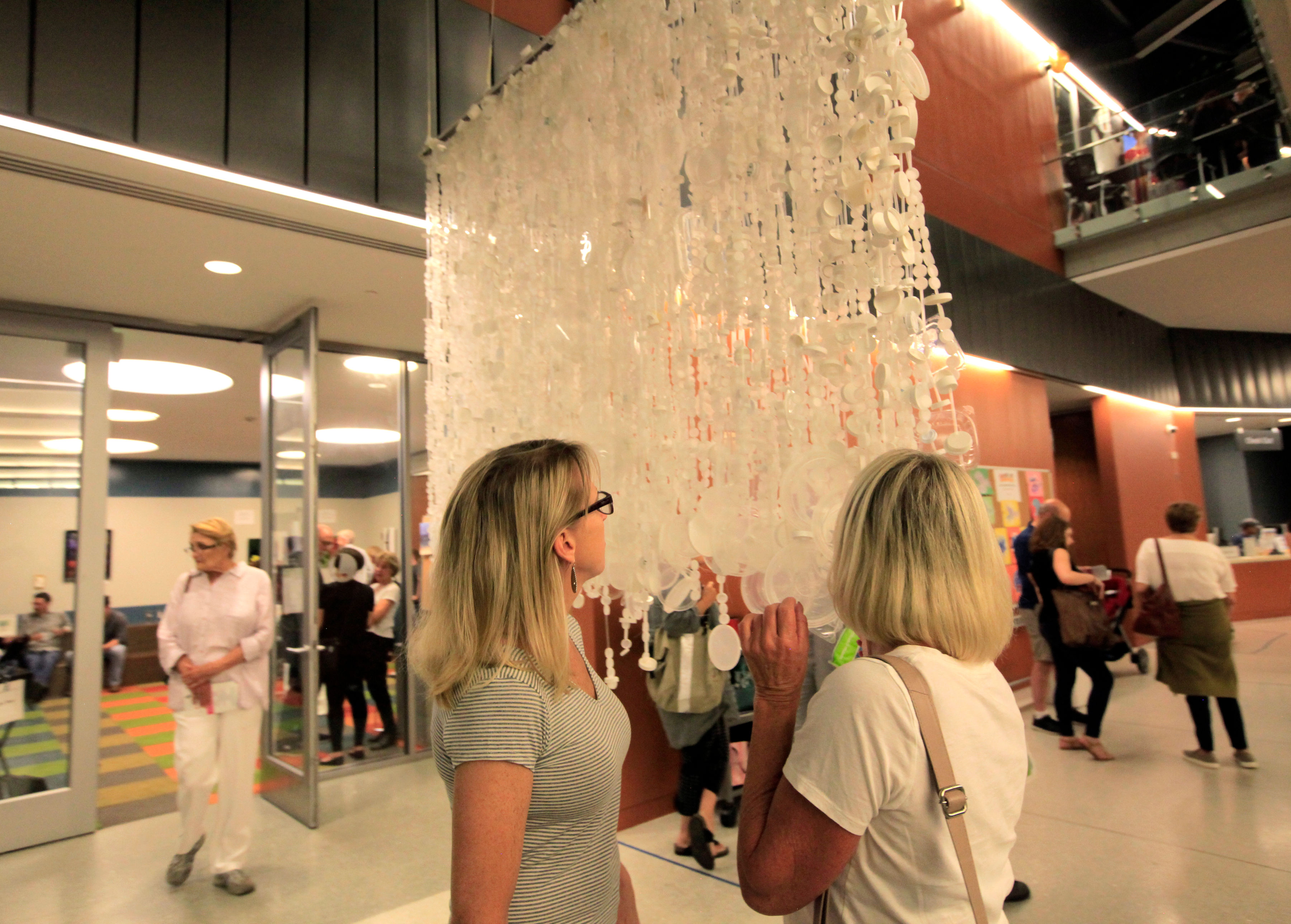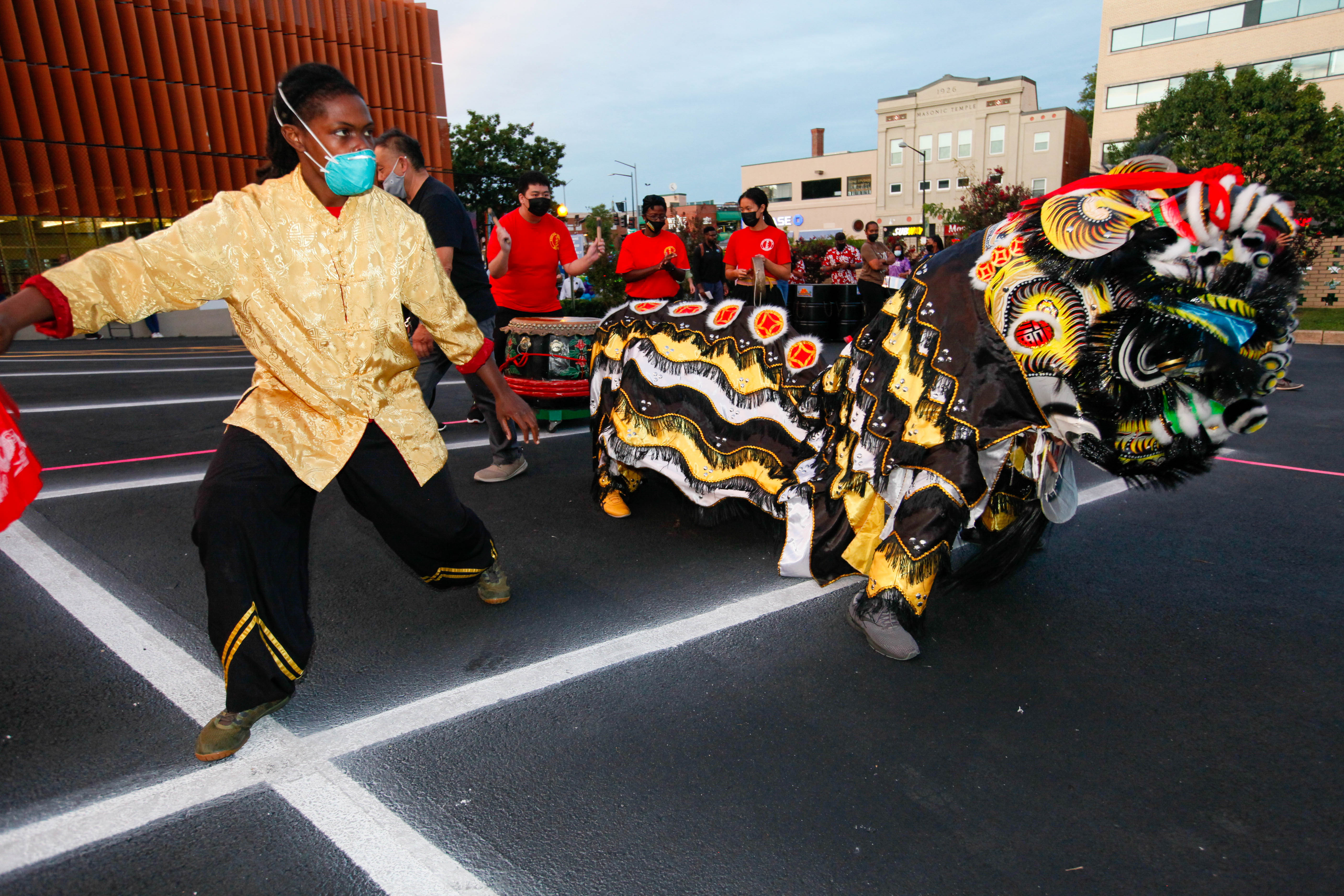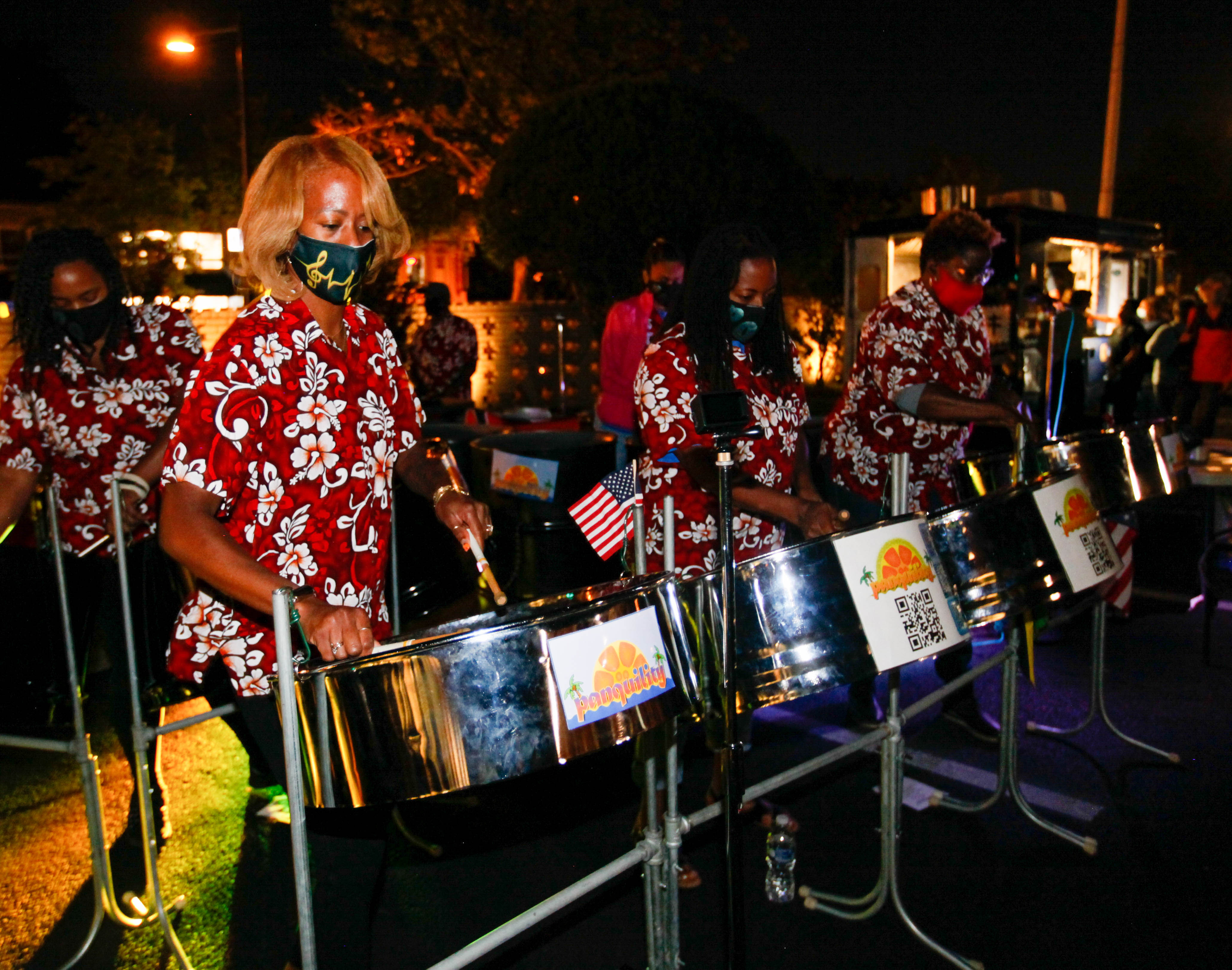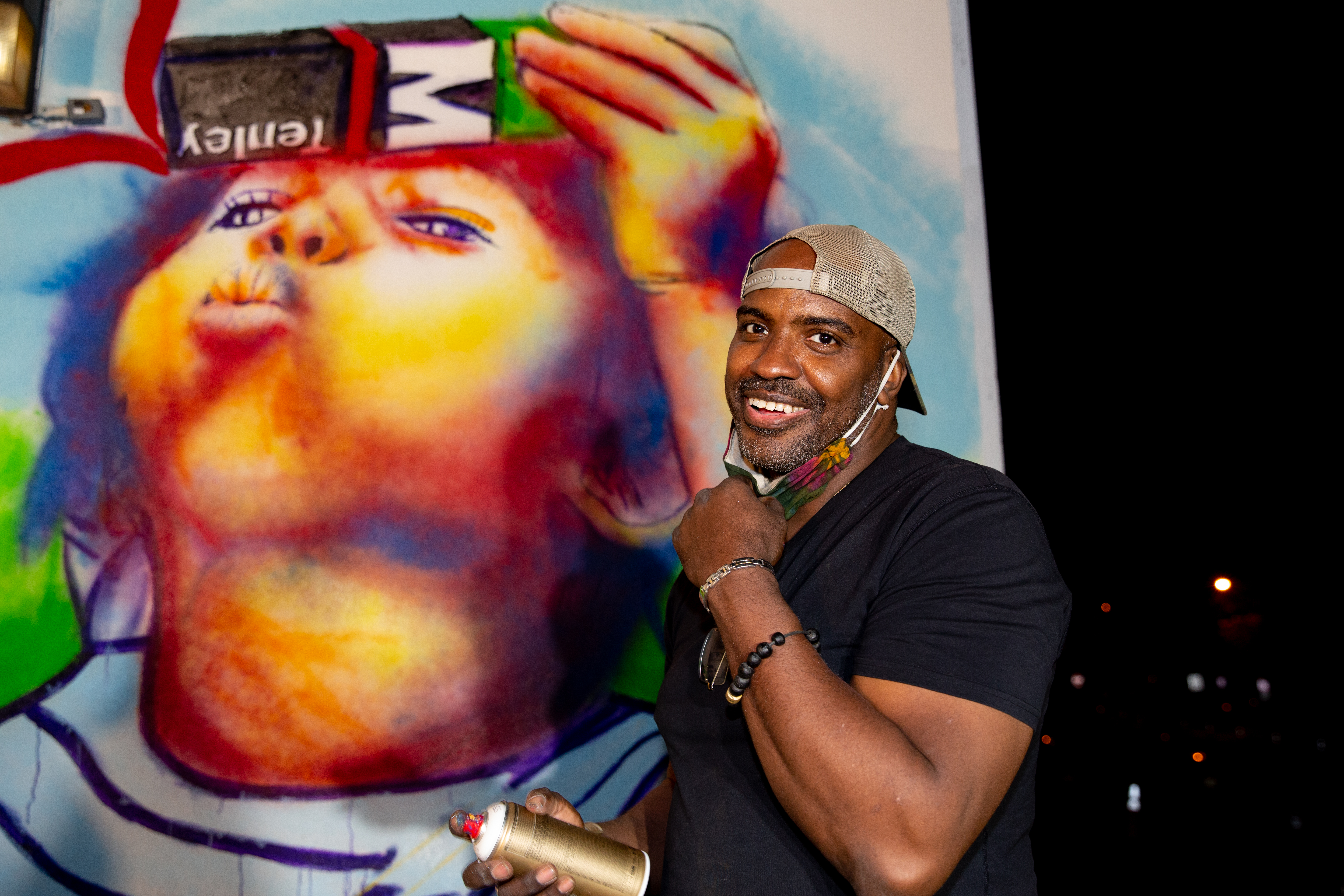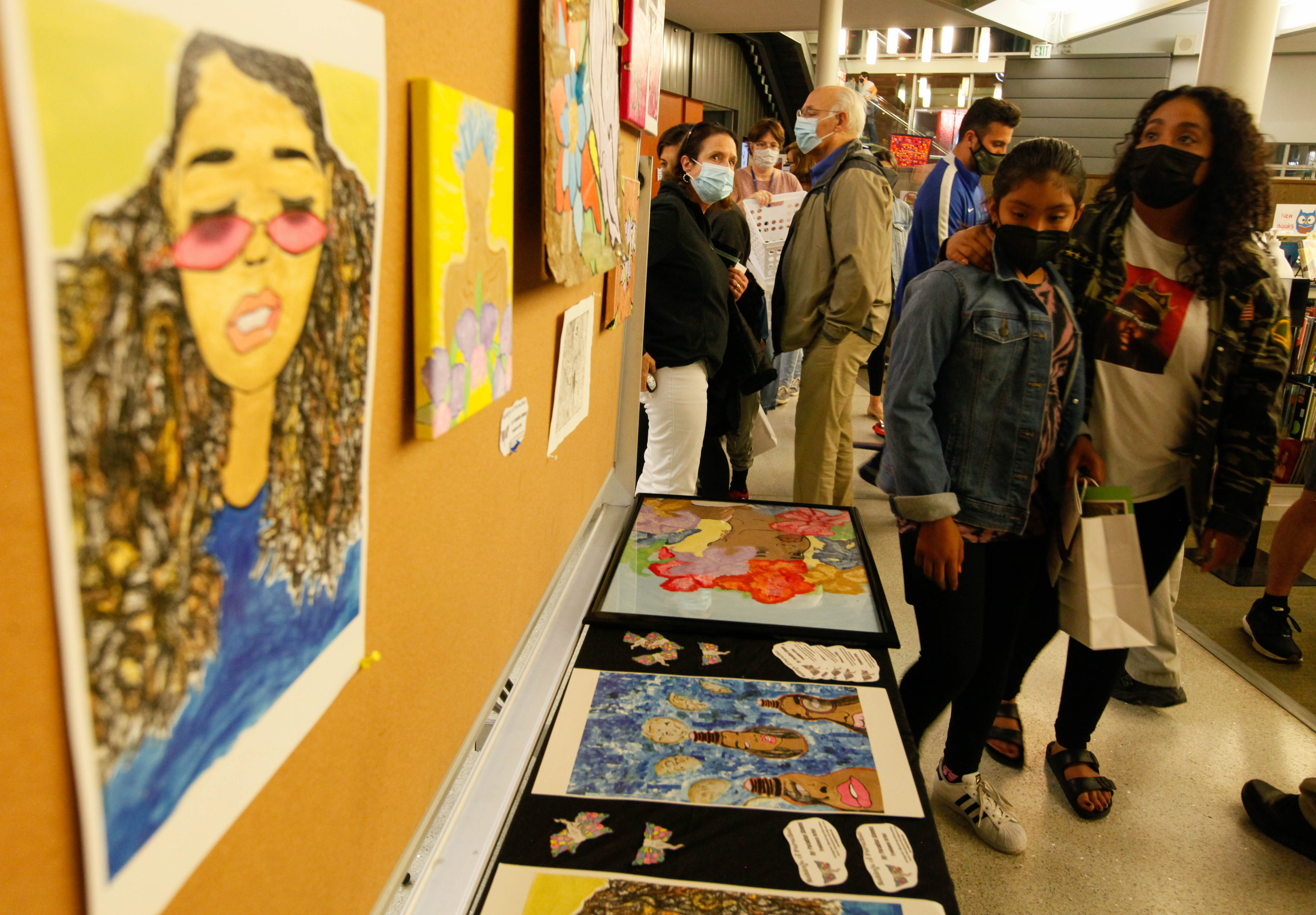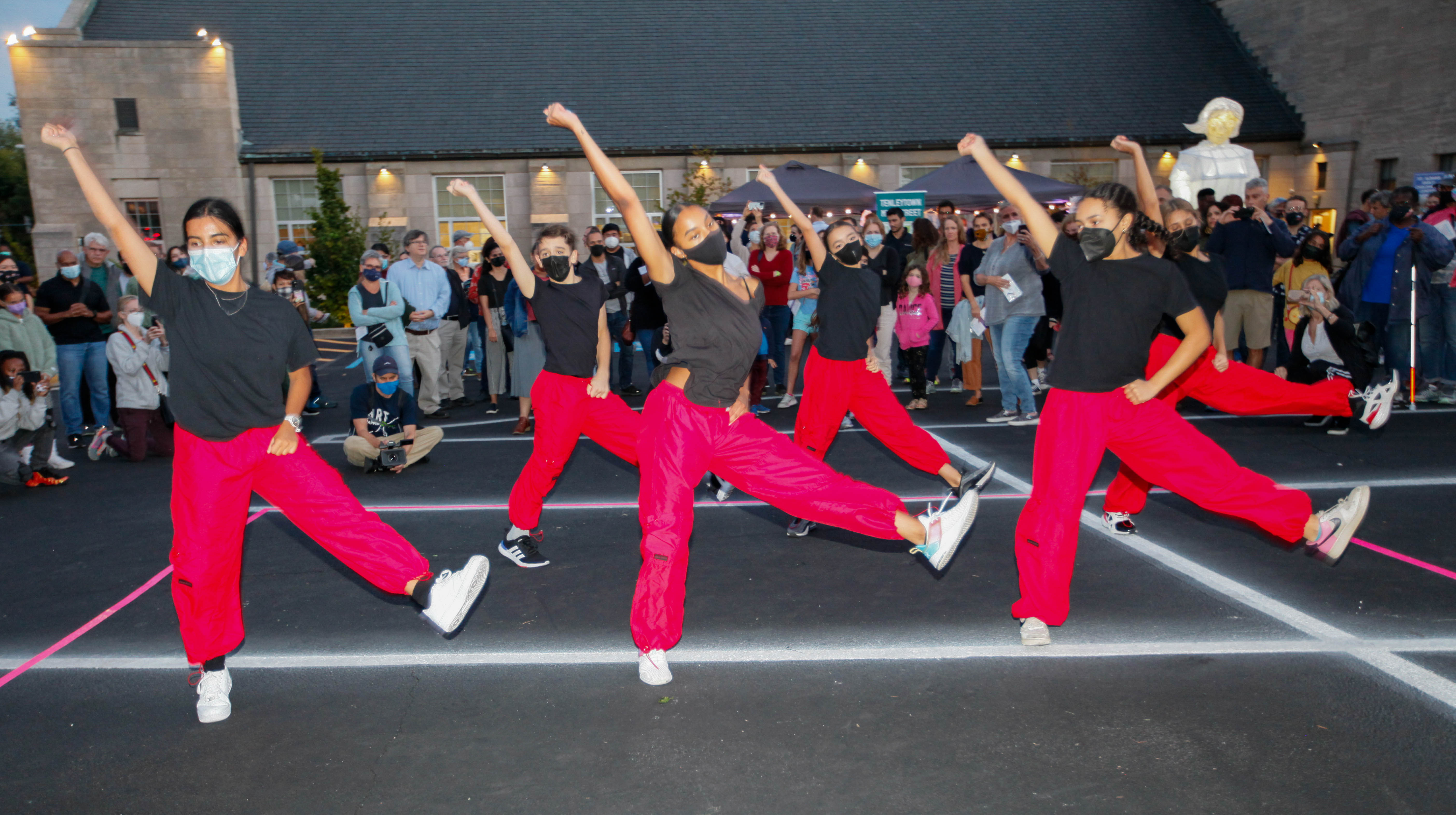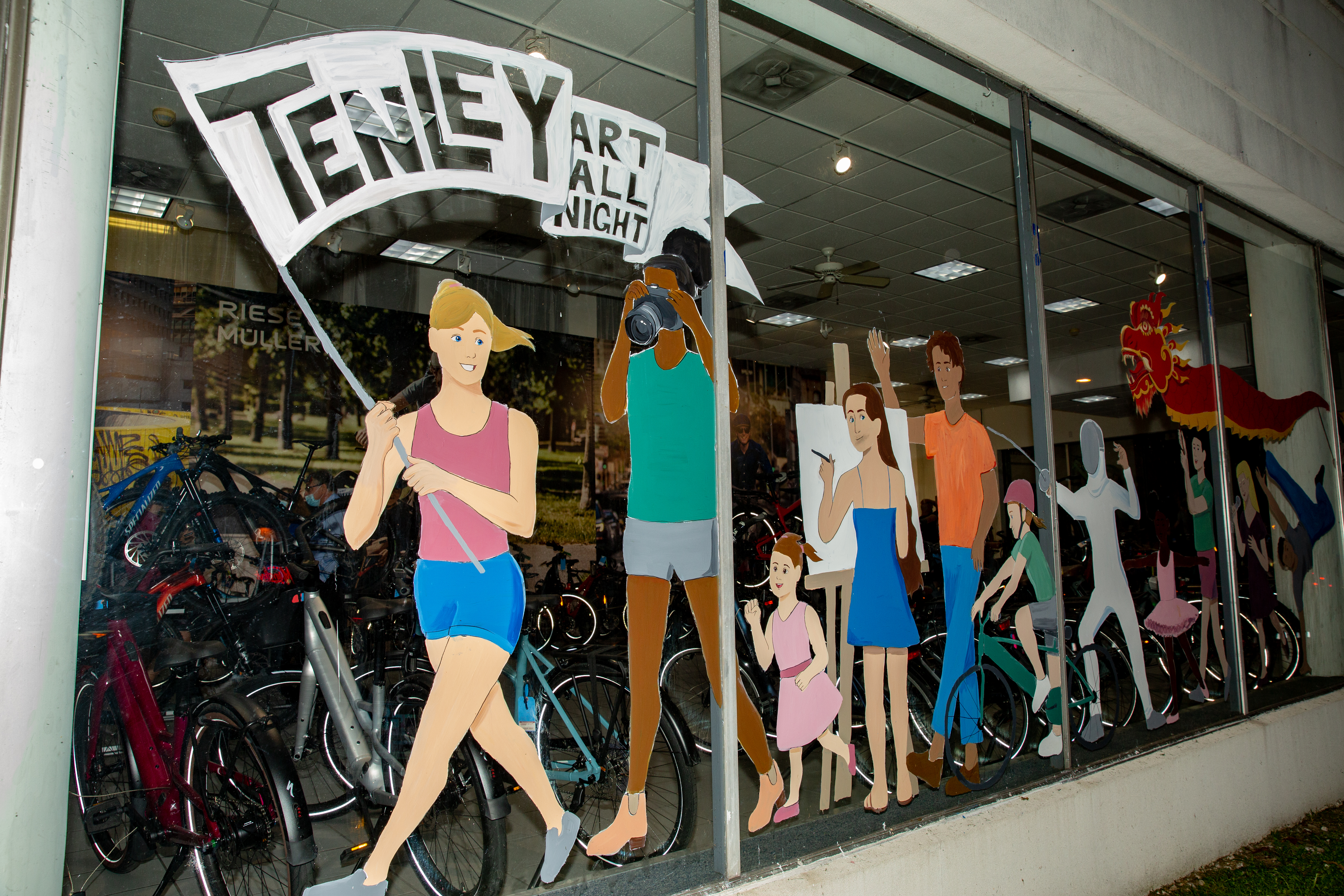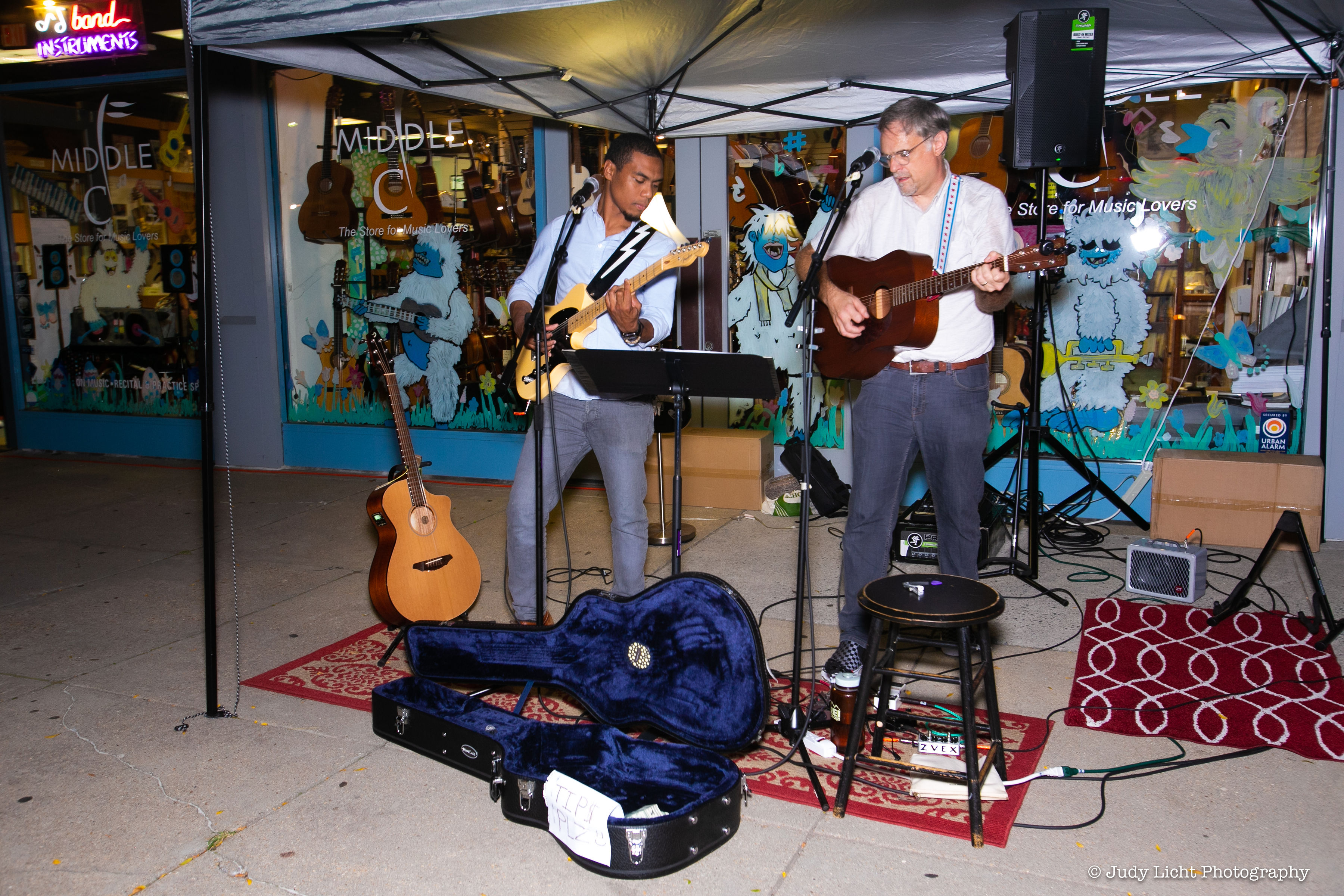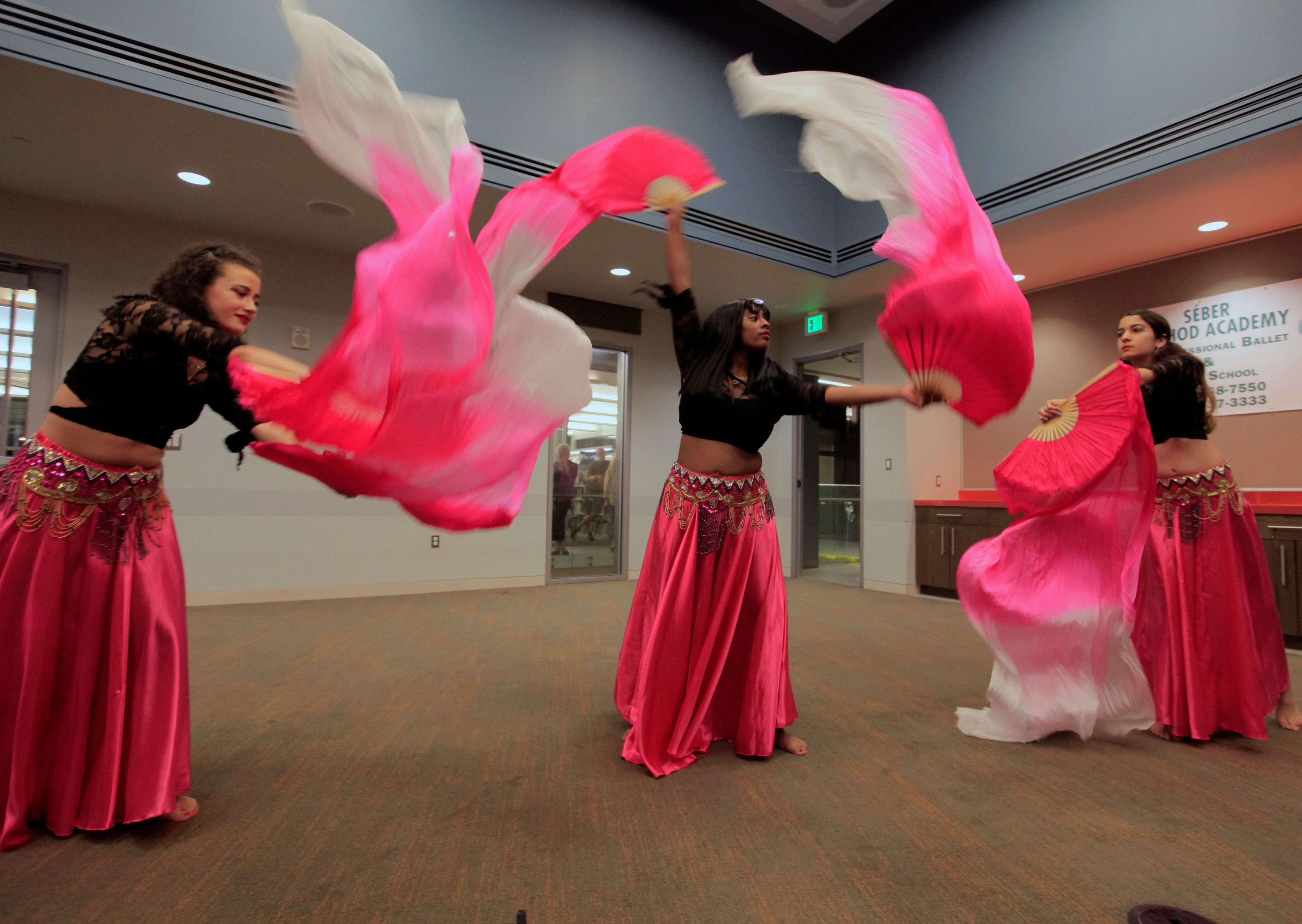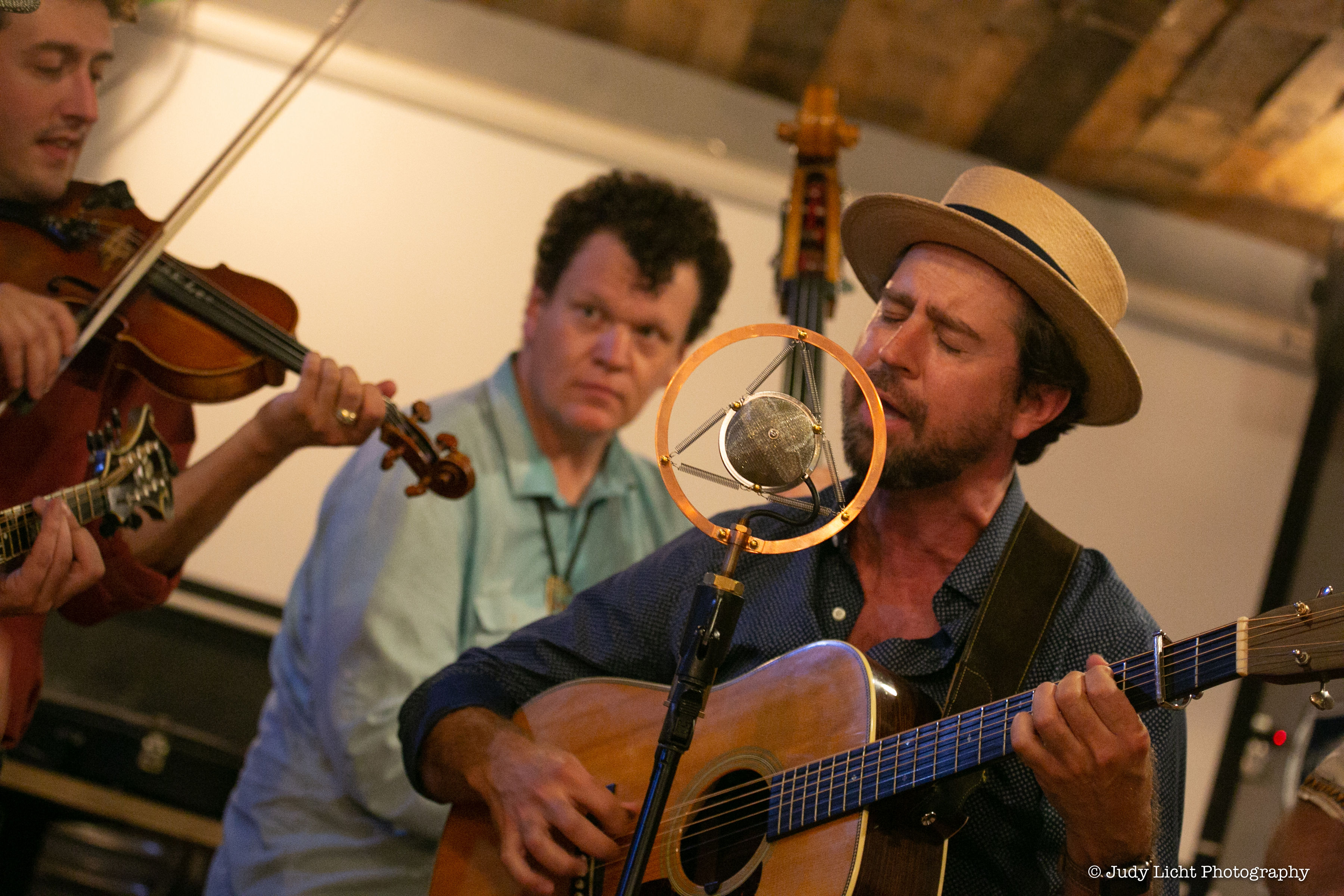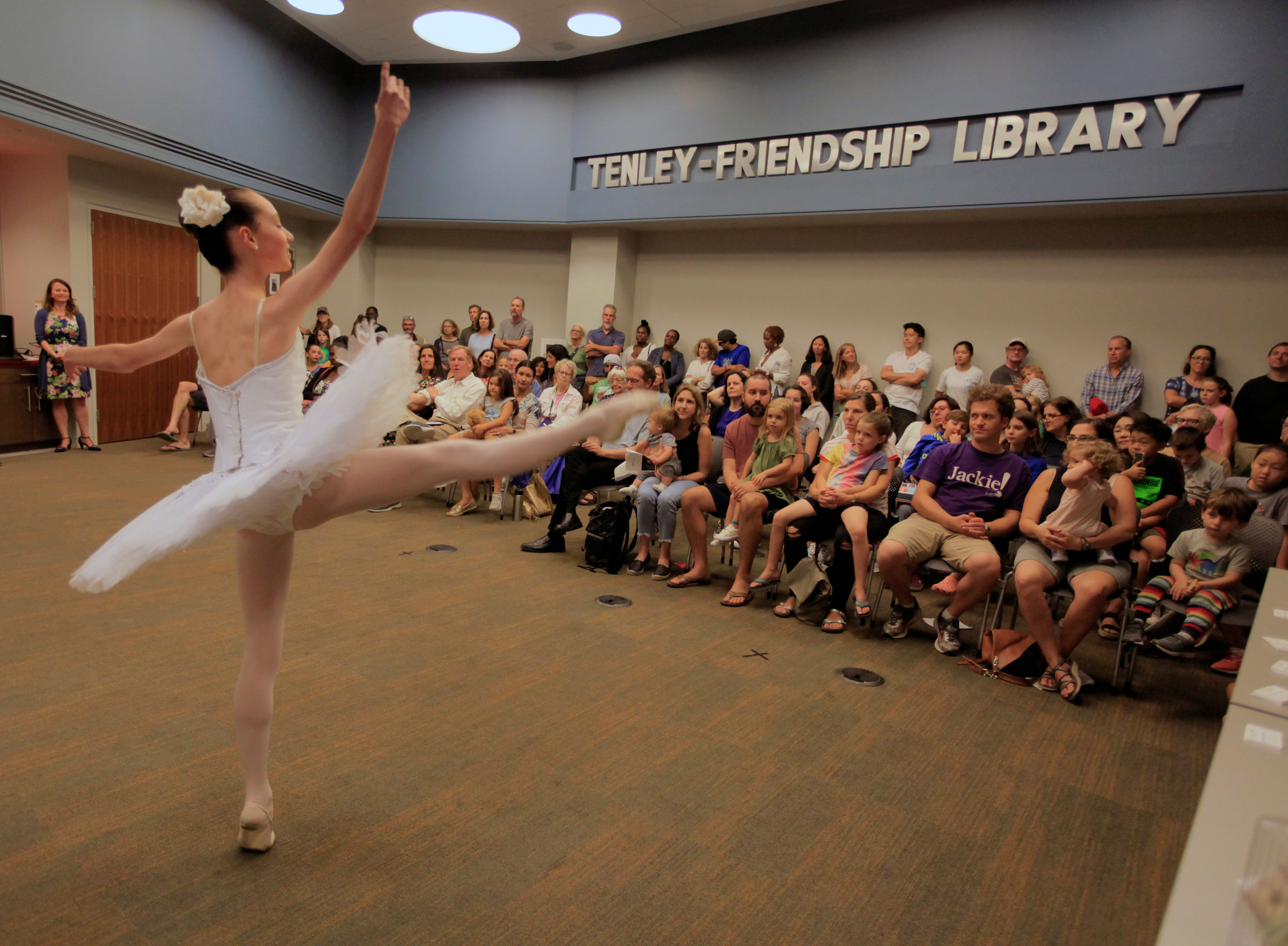 Be a part of Art All Night and help make the arts come alive in Tenleytown! Join our volunteer team.
Art All Night could never take place without the help of a community of incredible volunteers. Whether you want to help craft the vision for this year's festival, work closely with a single art or performance venue, or prefer to volunteer a couple hours during the event, there are opportunities for every level of interest and availability. All volunteers receive a FREE t-shirt as a thank you gift, and get to work with a fun, creative team. Help make Art All Night a positive and memorable experience for everyone involved - come join our volunteer team!
Check out the opportunities below, click here to sign up, or email info@tenleytownmainstreet.org or call 202-362-1815 for more information on becoming a member of the Art All Night team.
Art All Night Planning Committee
Art All Night committee members bring their creative energy, can-do spirit, and love for the arts to plan and produce the annual festival. Volunteers with backgrounds in the visual or performing arts, event planning, volunteer management, community outreach, and marketing welcomed, as well as anyone who wants to roll-up their sleeves and learn what goes into producing a large-scale community event.
Venue Coordinators
Love planning & details? Enjoy working with artists? Help the Art All Night committee finalize logistical details for one of our Art All Night venues, and be the lead volunteer during the event. Venue Coordinators volunteer 1-2 hours per week in the month prior to the event, and approximately 4 hours on the night of the event, still leaving plenty of time to enjoy the festival.
Volunteer during Art All Night
To make the festival a success, Tenleytown Main Street depends on local assistance of 40 - 50 amazing people with great personalities and a love for the community! Our night-of volunteers are among our most crucial roles as they provide support to our talented local artists and help festival goers enjoy all Art All Night has to offer. Volunteers for Art All Night will be the first contact for many of the thousands of patrons expected to attend the event. Their critical role will be to provide logistical support to artists and performers and to foster a spirit of helpfulness and hospitality for attendees. With multiple two-hour shifts available, you can volunteer and then explore Art All Night for the rest of the evening.
Art All Night celebrates the performing and visual arts, showcasing the diverse talents of our city's creative community. Be a part of making the arts come alive in Tenleytown – and engage tens of thousands of potential customers through extensive visibility opportunities. Art All Night - Tenleytown marketing materials reach more than 450,000 people annually.
Sponsorship and advertising opportunities at a variety of investment levels available. Additional in-kind and underwriting opportunities available. Click here for the Art All Night 2022 sponsorship packet or contact Leigh Catherine Miles at 202-362-1815 or info@tenleytownmainstreet.org.
---
Thank you to our Art All Night 2022 sponsors!
---
Gold Sponsors
---
Silver Sponsors
---
Venue Sponsors
---
Top Shelf Sponsors
https://art-all-night-105586.square.site/