Blossom Kids: Bee Crafting
FREE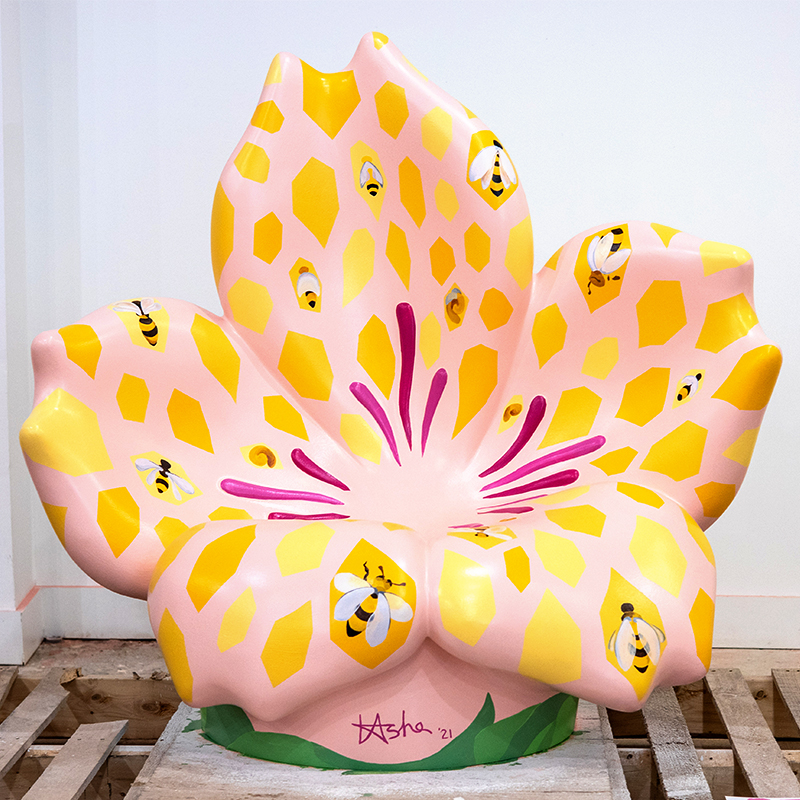 Details
Date:

Saturday, April 24th, 2021

Time:

2:00 PM - 3:30 PM

Cost:

FREE
Organizer
Tenleytown Main Street

Description
Bring the kids to see "Hive Blossom," a giant cherry blossom sculpture that is part of a citywide public art exhibition, and to make their own bees and blossoms with the artist, Elizabeth Ashe. This paper art project is suitable for ages 4+. Participants will use glue sticks and multi-colored construction paper to create unique works of art. This event is free and all materials are provided. Advance registration requested.
About "Hive Blossom"
"Hive Blossom" is part of a citywide public art exhibition showcasing the visual arts and revealing the creative and whimsical sides of the National Cherry Blossom Festival and the nation's capital. Tenleytown is fortunate to host one of the 26 Art in Bloom sculptures. "Hive Blossom" depicts a step in a bloom's life that goes beyond its short pink burst and highlights their natural visitor, bees.
About Elizabeth Ashe
Elizabeth Ashe is a sculptor and poet, who earned her MFA from the Mount Royal School of Art at the Maryland Institute College of Art, and an MFA in creative writing from Chatham University. Her public art projects have been on view at the Bemidji Sculpture Walk, Sukkahwood Festival, Art All Night DC, and the H St Festival. Her work is included in Studio Visit Magazine, issue 46. Over the last year, she has had two residencies: SoloLab 545 at VisArts and Portico Gallery & Studios. She received an FY21 AHFP grant from the DC Commission on the Arts and Humanities, and grants in the two previous years for exhibition projects. Ashe is a member of the Washington Sculptors Group, and on the steering committee of Emerging Arts Leaders DC. She is the Gallery Manager for DC Arts Center, and Exhibit and Event Technician at the Katzen Center, American University.