City in Bloom - Tenleytown
FREE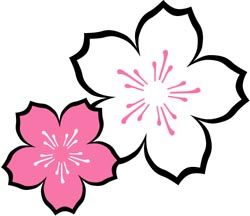 Details
Start:

Saturday, March 20th, 2021

End:

Sunday, April 11th, 2021

Time:

12:00 AM - 11:59 PM

Cost:

FREE



Organizer

Tenleytown Main Street

Get ready to Step into Spring! Tenleytown Main Street is joining the
National Cherry Blossom Festival
to make our business district bloom, March 20 - April 11. Enjoy free events throughout the festival in celebration of spring.
City in Bloom

Spot cherry blossoms and spring displays at local businesses throughout Tenleytown. Click the Blossom Map tab above for a map and list of participating Tenleytown businesses. Click the cherry blossom icons on the map for information on special spring offers and promotions at select participating businesses.

Art in Bloom

"Hive Blossom," a giant cherry blossom sculpture by local artist Elizabeth Ashe, is part of a citywide public art exhibition showcasing the visual arts and revealing the creative and whimsical sides of the Festival and the nation's capital. Tenleytown is fortunate to receive one of only 26 Art in Bloom sculptures in the city. Find it on the corner of Wisconsin Avenue and Albemarle Street.

Blossom Kids at Tenley-Friendship Library

Pick up a Take & Make Craft Kit starting March 22. Make beautiful spring blossoms with this fun tissue paper craft. Plus, kids can help decorate the library! Color and return the

coloring page

included in your kit or draw your own art to hang in the library's windows. Your kit also includes fun facts about the city's cherry trees and other resources. Best for kids 4 & up. While supplies last.

Photo Contest

Show us your springtime spirit as you celebrate the festival in Tenleytown. Your photo could earn you a Tenleytown prize pack, including limited edition Tenleytown T-shirts and gift cards to local businesses. Click the Contest & Prizes tab above for full details.

Step Out for Spring

Spring is a perfect time to explore Tenleytown. Tenleytown Main Street has three self-guided walking tours to help you discover hidden gems, local history, and neighborhood works of art. Whether you are near or far, you can take part. Follow the multimedia tour virtually on your computer OR take it with you on your mobile device for a self-guided in-person tour filled with fun facts about local spots.

Click here to get walking!

Fessenden Park Spring Spruce Up

Join the Friends of Fessenden Park on April 10 at 9 am as they spruce up our community park for the spring season. Volunteers will pick up litter, clean park furniture, prune overgrown, and pull weeds. All supplies provided by Tenleytown Main Street. Volunteers of all ages welcome. Social distancing and mask wearing required.

Click here to volunteer
Art in Bloom Sculpture, Wisconsin Ave. & Albemarle St.
ArtFolio, 4936 Wisconsin Ave.
Bloom OB/GYN, 4001 Brandywine St.
Club Pilates, 4433 Wisconsin Ave.
Coffee Nature, 4224 Fessenden St.
CommuniKids, 4719 Wisconsin Ave.
Confetti, 4545 42nd St.
Le Chat Noir, 4907 Wisconsin Ave.
Massage Envy, 4926 Wisconsin Ave.
Matisse, 4934 Wisconsin Ave.
Minsky's Hair Emporium, 4801 Wisconsin Ave.
Middle C Music, 4530 Wisconsin Ave.
PetMAC, 4914 Wisconsin Ave.
Preservation & Framing Services, 4901 Wisconsin Ave.
Rome Pizza & Sub, 5000 Wisconsin Ave.
SEOULSPICE, 4600 Wisconsin Ave.
Spring Garden, 4916 Wisconsin Ave.
Surfside, 4200 Wisconsin Ave.
Tartufo Italian Restaurant, 4910 Wisconsin Ave.
Tenley-Friendship Library, 4450 Wisconsin Ave.
Show us your springtime spirit for a chance to win a Tenleytown prize pack, including limited edition Tenleytown T-shirts and gift cards to local businesses. Entering is easy as 1-2-3:
1. Take a selfie at any of the locations on the City in Bloom - Tenleytown map. Make sure you include their cherry blossom display in your photo.
2. Post your photo on Instagram using the hashtag #stepintospring and tagging @TenleytownMS. You must use both the hashtag AND tag TenleytownMS.
3. Tell us why you love this local spot in your post.
It's that easy! Contest open March 20 - April 11, 2021. Contest winner(s) will be selected at random from qualifying entries.