Opening reception: Adjacency is a Kind of Order
FREE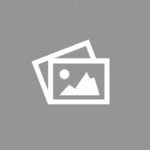 Details
Date:

Saturday, September 18th, 2021

Time:

6:00 PM - 9:00 PM

Cost:

FREE



Organizer

Formerly Was

Description
Formerly Was is pleased to present Adjacency is a Kind of Order: Pairing Painting and Photography, a two-person exhibition featuring 5 paintings by Maggie Michael and 5 photographs by Caitlin Teal Price.
Caitlin Teal Price's photographic rendering of urban landscapes is distinctively intimate given the subject matter. The attention and care offered to massive, public structures like bridges and parking lots is akin to the care one would offer a child or close friend. The structures, like the women in some of them, are bold and strong, but also built up into the sky and vulnerable to the elements and precarious - they may crumble and fall. There is an uncanny need to wait and look; to get lost in the symmetries, peculiarities, and earthy tones, and to glance back in case something was missed.
Maggie Michael's paintings are set to their moment and are sourced from the artist's poetic process of creating and translating conglomerates of meaning. Myriad marks, lines, and forms coalesce on her canvases to urge viewers to discover, question, and answer Michael's provocations. While the artist's compositions and titles may confound human desire and tendency to seek order in a chaotic world, they also suggest alternatives and realities by releasing possibilities and meaning in plurals
Photography or painting, representational or abstract, both artists' work is observant, is beauty, is repetition, is interruption. Using different methods and approaches, the two artists in this exhibition create a compelling space for the viewer to wonder.
The exhibition runs through November 6, 2021.