Reset your Search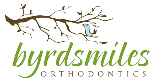 Free Consultation
Complimentary consultations for adults and children. Call (202) 686-2108 or email info@burdsmiles.com to schedule.
01 October, 2021 07:00 am
-
31 October, 2021 07:00 pm
From: Byrdsmiles Orthodontics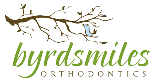 Tenley Tuesday: Free Consult & Digital Visualization
Every Tuesday, Byrdsmiles Orthodontics is offering complimentary orthodontic consultations to those in the (school) community. Adults and teens also receive a digital visualization of their new smile. Simply show a current school ID.
01 September, 2021 07:30 am
-
22 December, 2021 04:30 pm
From: Byrdsmiles Orthodontics