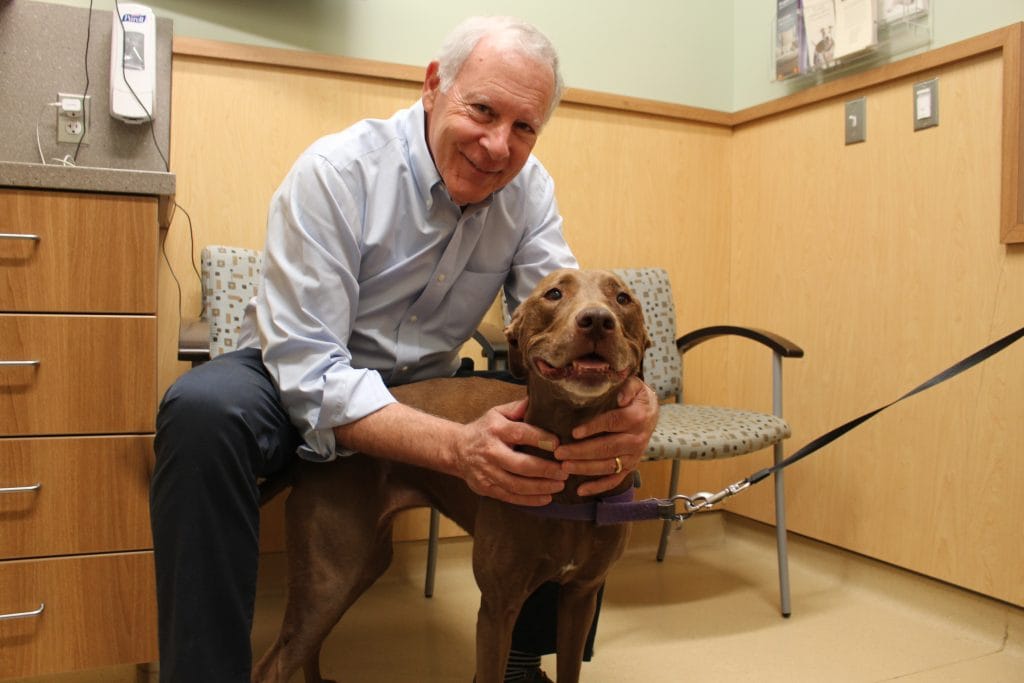 Founded in 1936, Friendship Hospital for Animals was originally located in what is known in Tenleytown as the "Dancing Crab" building on 41st Street. The hospital moved into its current location at 4105 Brandywine in 1968. Dr. Peter Glassman, director of Friendship Hospital since 1982, grew up in Washington, attending the nearby Sidwell Friends School. As a youth he rode and cared for horses, which influenced his decision to study veterinary medicine at Cornell University. After graduating from vet school, Dr. Glassman joined the staff of Friendship Hospital in 1978 as one of three veterinarians. In 1982 he bought the practice and became director.
Friendship Hospital for Animals now has 63 vets and a staff of over 200. Dr. Glassman's son, Mathieu Glassman, is chief of veterinary surgery. The hospital provides primary care such as neutering, immunizations, and annual exams, and has board-certified specialists in acupuncture, anesthesia, cardiology, clinical pathology, dermatology, diagnostic imaging, dialysis, emergency & critical care, internal medicine, neurology & neurosurgery, oncology, ophthalmology, orthopedic & specialty surgery, and rehabilitation. There is also a licensed veterinary pharmacist.
The hospital is open for 24-hour emergency care. Friendship Hospital treats only dogs and cats, although on rare occasions they treat birds and other small pets in an emergency.
Find more information about Friendship Hospital for Animals at https://www.friendshiphospital.com/
---
Tenleytown Main Street is highlighting our neighborhood businesses and their stories. Want to share yours? Click here to tell us how you got started and what motivates your business.