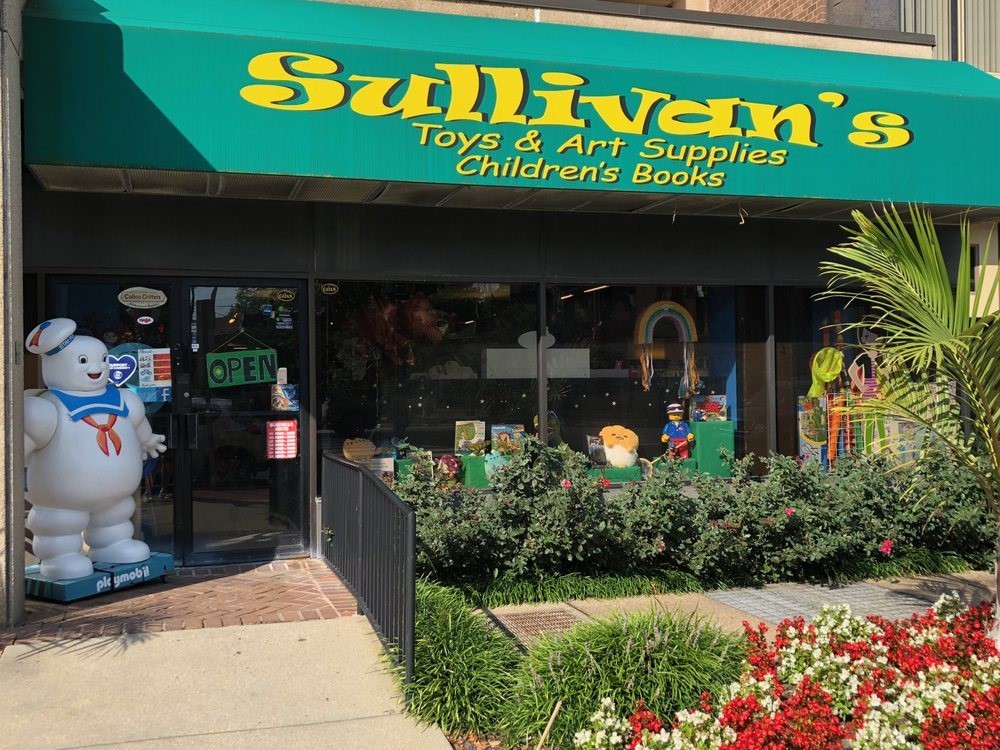 Sullivan's Toys & Art Supplies is DC's oldest family-owned and operated toy store, founded in 1954 by Thomas Sullivan. The store was located for over 40 years at 3412 Wisconsin Avenue, near Macomb Street, before relocating to its current home at 4200 Wisconsin Avenue in 2011. Mr. Sullivan retired in 2002, and the store is now owned by his children and run by his son Thomas "Tam" Sullivan.
Sullivan's has an enormous variety of toys, games, puzzles, crafts, stuffed animals, and children's books to keep kids entertained during COVID-19. The back of the store is devoted to art supplies and is a wonderful resource for Tenleytown's artists who would otherwise have to travel outside the neighborhood or order online.
Call ahead, 202-362-1343, to place an order for pick-up or stop by the store to shop in person.
---
Tenleytown Main Street is highlighting our neighborhood businesses and their stories. Want to share yours? Email us at info@tenleytownmainstreet.org to tell us how you got started and what motivates your business.