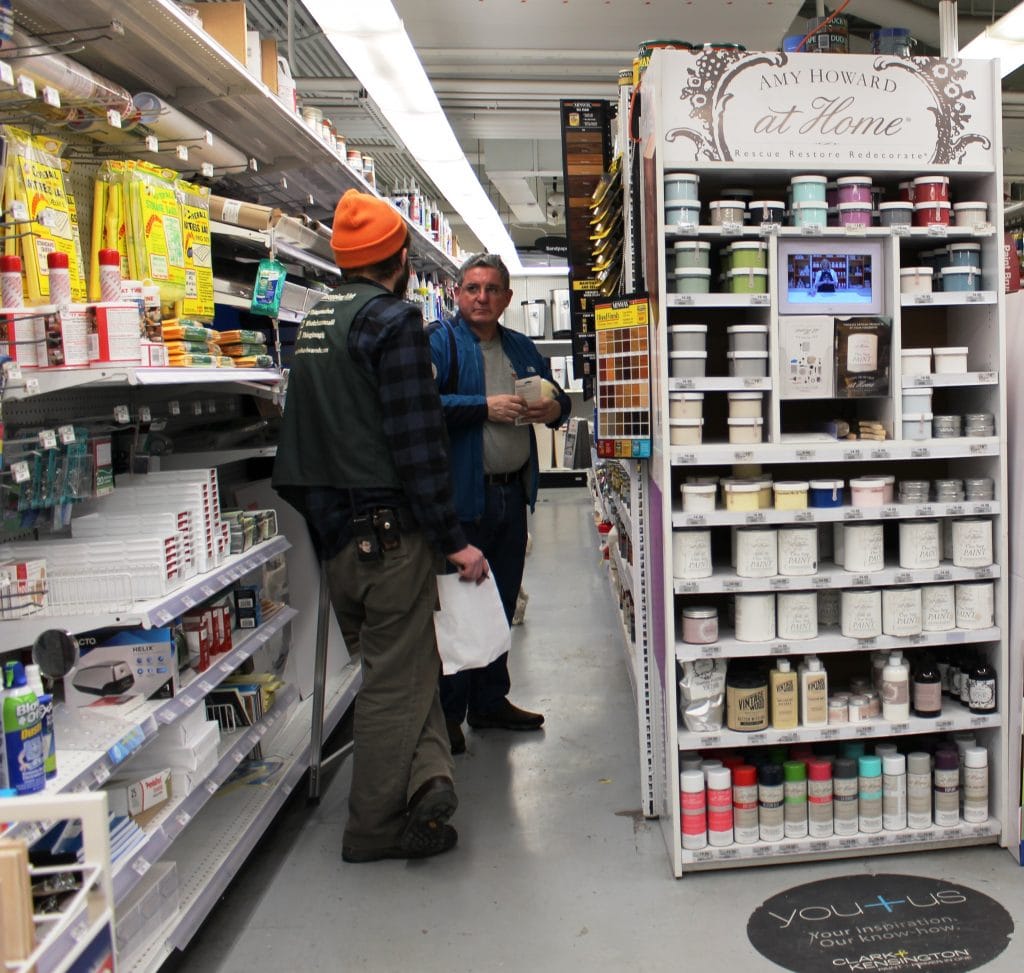 When Hechinger's Hardware and Lumber Yard and the Sears Department Store closed in the 1990s, Tenleytown was left without a hardware store. Roadside Development bought the old Sears building at the corner of Wisconsin Avenue and Albemarle Street, adding three stories of condominiums to what is now Cityline at Tenley. Best Buy and the Container Store eventually moved into the space occupied by Sears, but Tenleytown still had no hardware store.
In 2006, Gina Schaefer, CEO of DC-based A Few Cool Hardware Stores, answered the neighborhood's plea and opened Tenleytown Ace Hardware in the lower level of the old Sears building – the third of 12 community hardware stores Schaefer has opening in the DC area.
At first it seemed that having the entrance through the parking garage would be a problem, but customers have managed to find the store, which is always bustling.
Tenleytown Ace sells Benjamin Moore paint, electrical and plumbing supplies, tools, grills, outdoor furniture, garden supplies, kitchen items, and much more. Customers always get a friendly greeting from one of the store's 33 knowledgeable staff members who know just where to find any desired item.
Tenleytown Ace Hardware is a community store. It is an annual store on the Yeti Scavenger Hunt during Tenley WinterFest and regularly supplies bags of mulch and tools for Tenleytown Main Street's beautification projects.
The store is located at 4500 Wisconsin Avenue, and is open Monday through Saturday, 8:00 a.m. to 8:00 p.m., and Sunday, 10:00 a.m. to 6:00 p.m.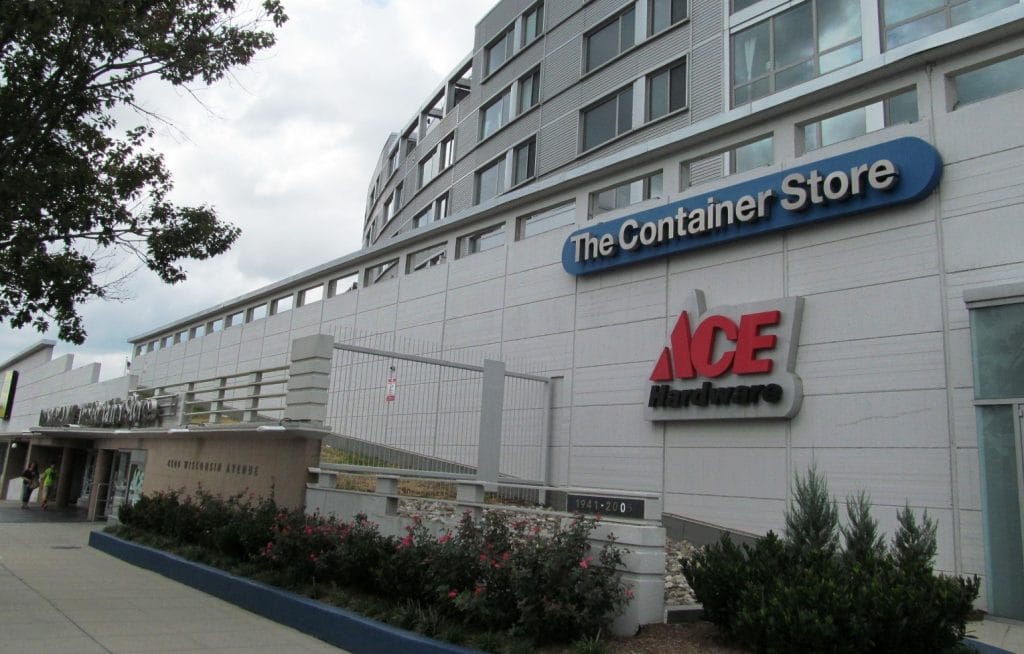 ---
In honor of Small Business Week, Tenleytown Main Street is highlighting our neighborhood businesses and their stories. Want to share yours? Click here to tell us how you got started and what motivates your business.