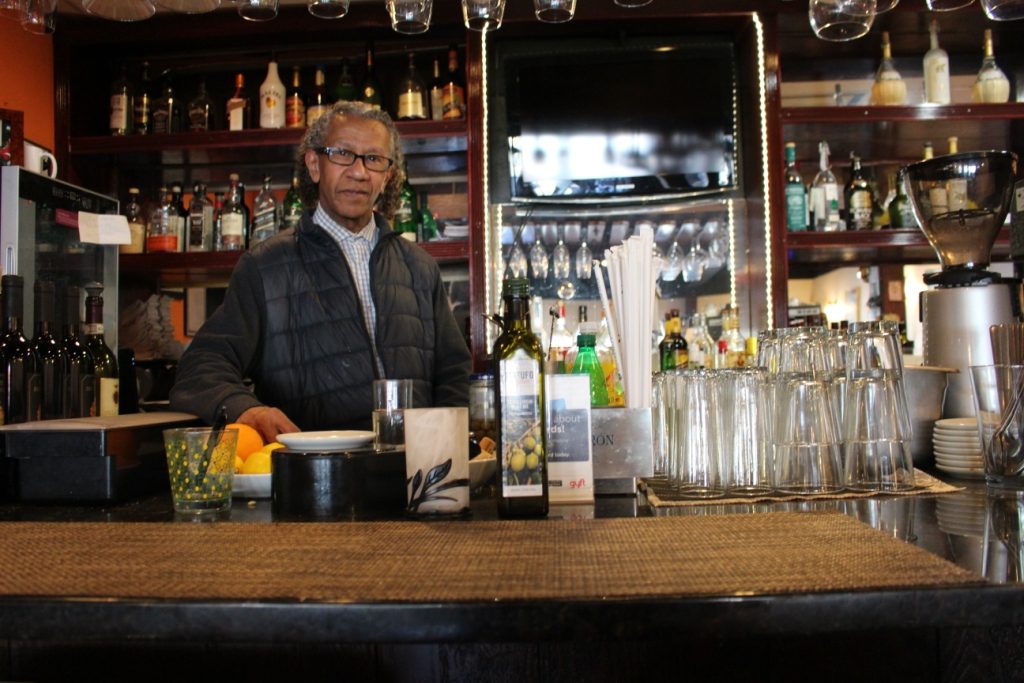 Abdihamid Ahmed, affectionately known to his customers as Abdi, opened Tartufo Italian Restaurant at 4910 Wisconsin Avenue in September 2015.
Born and raised in Somalia, a former Italian colony, Abdi speaks fluent Italian and Italian-style cooking was a staple of his childhood. He came to the United States in 1982 to visit a cousin in Arizona and stayed on to attend Pima Community College. He later came to the Washington area, working first with Angelo and Aida Mele at Café Italia in Crystal City and later at DeCarlo's Restaurant in Spring Valley.
Tartufo is a cozy, elegant, full-service restaurant offering traditional Italian cuisine. Discerning patrons may recognize local artist Lena Frumin's colorful landscape paintings, which adorn the walls. A popular dining destination, Abdi greets diners personally and knows their favorite dishes. Tartufo is open daily for lunch and dinner.
Find Tartufo menus and more at http://www.tartufodc.com/
---
Tenleytown Main Street is highlighting our neighborhood businesses and their stories. Want to share yours? Click here to tell us how you got started and what motivates your business.