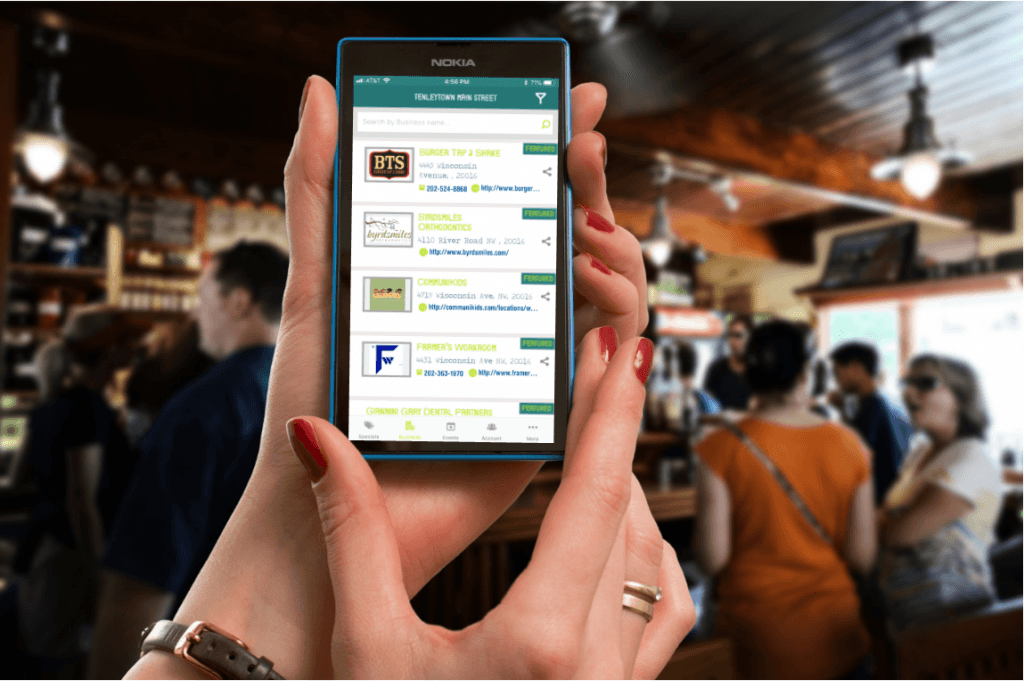 Now available for download: the app that will make it easier for Tenleytown customers and businesses to connect. The Tenleytown Main Street app, available in the App Store or Google Play, provides a searchable directory of local businesses, events, and special offers – all in the palm of your hand.
Businesses can update and manage their profiles directly through the app, so customers have easy access to up-to-date information. They can also target specials to specific audiences in the community, or to pick up the pace on slow days or times.
Visitors, residents, and customers can quickly find out what's happening in Tenleytown, and search for businesses to meet their needs. Looking for a fitness class, a great deal on dining out, weekend plans, or places to shop for all your pet, home, hobby, and health care needs? We've got you covered.
The Tenleytown Main Street app is easy and free to use. Download today and start exploring Tenleytown.