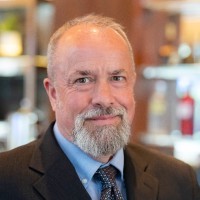 Tenleytown Main Street is pleased to announce Kyle Todd as the organization's new Executive Director. Since the start of the year, Kyle served as Interim Executive Director, skillfully guiding TMS through the transition period. Kyle previously served as the Executive Director of the Friends of Rhode Island Avenue for 10 years and comes to TMS with more than 15 years of experience in managing non-profit organizations. He brings creativity, expertise, and enthusiasm that will serve Tenleytown Main Street and the community as a whole.
"After spending many years eating and shopping in Tenleytown, and most recently, watching all of the amazing work that the Tenleytown Main Street team has done on behalf of small, locally owned businesses, I'm thrilled to be officially joining the TMS team. It is so obvious that the Tenleytown community truly cares about supporting small businesses and fostering an environment where neighbors of all ages and stages can thrive. I look forward to continuing to work with neighbors and business owners to showcase Tenleytown as the District's best neighborhood to live, work, and play."
The TMS Board of Directors and staff are thrilled to welcome Kyle to his permanent position in the organization and to continue supporting Tenleytown's business district and greater community. Stay informed about upcoming projects and learn more about Tenleytown Main Street's work on our social media pages and our website.
About Tenleytown Main Street
Tenleytown Main Street (www.tenleytownmainstreet.org) is a high performing community-based nonprofit organization that works with residents and local businesses to strengthen the economic vitality of the Wisconsin Avenue, NW corridor (from Fessenden Street, NW to Rodman Street, NW). We seek to achieve a business district that is a thriving, walkable, and friendly neighborhood center that both retains its small town feel with up-to-date urban amenities.